03/01/2018
7-Eleven Lends Support to Diet Coke Relaunch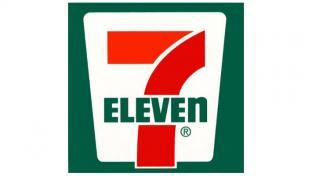 IRVING, Texas — 7-Eleven Inc. teamed up with The Coca-Cola Co. for a sweepstakes and promotion highlighting the beverage company's relaunch of Diet Coke.
Called "Taste the Journey," the promotion enabled members of 7-Eleven's 7Rewards loyalty program to earn free private label SKUs by purchasing the new slim 12-ounce cans of Diet Coke. The promotion ran Jan. 24 through Feb. 28, and built up excitement for the launch of the new slim cans and new flavor options, including ginger lime, feisty cherry, zesty blood orange, and twisted mango.
7Rewards members who purchased two cans of the new Diet Coke could redeem rewards for private label 7-Select chips. Those who purchased four cans could receive 7-Select Go!Smart popcorn.
The "Taste the Journey" program also involved a sweepstakes that enabled 7-Eleven patrons to enter to win one of seven $100 store gift cards with the purchase of new Diet Coke. With the purchase of five cans, they could enter to win one of seven $2,000 Delta vacation gift cards.
The new slim Diet Coke cans were stocked in coolers during the promotion. At some 7-Eleven locations, the cans were given secondary merchandising space with suction racks. The promotion was advertised on the 7-Eleven website, within its mobile app, and elsewhere. 
Click here to read more from Convenience Store News' sister publication Shopper Marketing.