7-Eleven Organic Juice Takes Home Private Label Award
Get great content like this right in your inbox.
Subscribe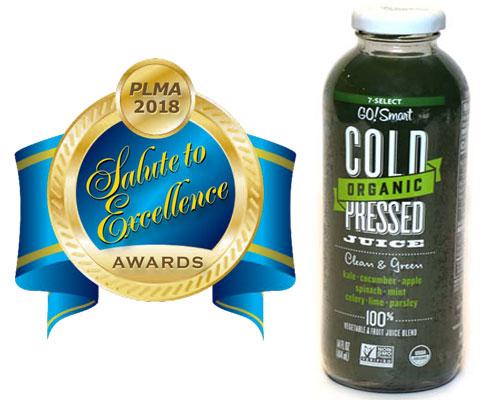 IRVING, Texas — 7-Eleven Inc.'s 7-Select Go! Smart Clean & Green Cold Pressed Organic Juice took home gold in the Private Label Manufacturing Association's (PLMA) 2018 Salute to Excellence Awards program.
In this year's competition, more than 500 new private brand food and non-food products were evaluated by panels of industry professionals and consumers. Judges selected 53 products, 38 food and 15 non-food items, for Salute to Excellence Awards, reported Convenience Store New sister publication Store Brands.
"What is really amazing is how good retailers have become in spotting trends and developing new products," said PLMA President Brian Sharoff. "Ten years ago, all you heard were complaints from national brands about how private label was nothing more than copycats. Now, it is the retailers and their store brands' suppliers who are pioneering and leading the way."
Retailers and wholesalers across the U.S., Canada and Latin America were asked to submit their new store brands products for consideration for the Salute to Excellence Awards program. Products were reviewed for innovation based on trends in the category, the markets in which the retailer operates and what competitors were offering. In addition to innovation and product concept, products were also judged for taste, texture and smell, packaging and presentation, and value for money.
All the winning products will be on display at PLMA's 2018 Private Label Trade Show Nov. 11-13 at the Rosemont Convention Center near Chicago.
Click here for a complete list of all retail winners.
Irving-based 7-Eleven operates, franchises and/or licenses more than 66,000 stores in 17 countries, including 11,800 in North America.
Convenience Store News and Store Brands are properties of EnsembleIQ.