7-Eleven's Slurpee Addition to Stripes Stores Is First in a Series of Big of Initiatives to Come
Get great content like this right in your inbox.
Subscribe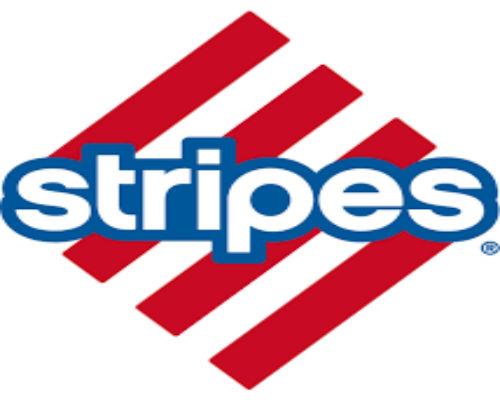 IRVING, Texas — Stripes convenience stores have added a cool refreshment just in time for summer.
To kick off its "Summer of More" campaign, Stripes is now offering Slurpee drinks at stores across Texas (excluding West Texas) and Louisiana. A special introductory offer of 79 cents for a medium Slurpee drink will be available for a limited time this summer.
To celebrate, Stripes released a Facebook video featuring a Texas-based artist and ice sculptor carving the iconic Slurpee logo from a 450-pound block of ice. Stripes customers can enter for a chance to win free Slurpee drinks for a year simply by liking and commenting on the post. Ten winners will be chosen at random to get a year's worth of Slurpees, up to 365 drinks.
The addition of Slurpee drinks is the first in a series of big initiatives focused on bringing more value, choice and variety to Stripes customers, just one of the many benefits as a result of the recent acquisition by 7-Eleven, according to the company. 
"Our plan is to combine the best of the best, from Stripes and 7-Eleven. Naturally, as we enter summer, it made sense to start with Slurpee drinks, but Stripes customers can expect to see more in stores as we begin to combine other popular 7-Eleven proprietary brands with the Stripes assortment that customers already love," Greg Kirian, director of marketing at Stripes.
According to Stripes, the Summer of More campaign allows customers to experience more variety, more value and more top-quality beverages, snacks and private brand products.
Additionally, the Slurpee truck will be on the road this summer making stops at select locations throughout Texas to serve free frozen drinks and activities. A special celebration is planned for 7-Eleven Day on July 11 when the company celebrates its 91st birthday.
"Stripes has long been a supporter of community initiatives, as is 7-Eleven," Kirian said. "Everyone loves when the Slurpee drink truck comes to town, and it's just one example of how we will continue to support Stripes' loyal customers and local communities."
Stripes operates more than 525 convenience stores in Texas and Louisiana. It is owned by Irving-based 7-Eleven Inc., which operates, franchises and/or licenses more than 66,000 stores in 17 countries, including 11,600 in North America.