Adoption of Voice Ordering on the Rise
Get great content like this right in your inbox.
Subscribe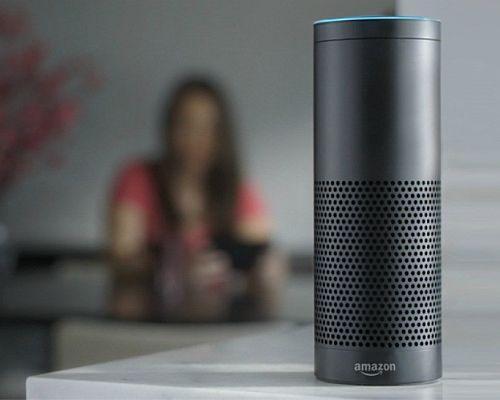 NATIONAL REPORT — When you hear about a new technology that both Amazon and Google are involved with, and then you add in companies like Walmart, Starbucks and Dominos, it's definitely something to pay attention to — and in this case, it's voice ordering.
Amazon's Alexa and Google Home smart speakers are leading the charge in the voice ordering world and, as consumer adoption of these in-home technologies increases, more retailers and foodservice companies are jumping onboard.
"We will see more of it in the future," Bill Bishop, chief architect and co-founder of Brick Meets Click, based in Barrington, Ill., told Convenience Store News. "Most of the voice activity today is through Amazon and Google, and it's amazing to me that Google has the presence it does having started so much later than Amazon."
Early retailer adopters include Sheetz Inc. in the convenience store industry, which offers voice ordering through Amazon's Alexa device for its Made to Order (MTO) foodservice items.
The early adopters, Bishop noted, have an advantage because there are currently less options for consumers to choose from when voice ordering. But that won't always be the case.
"At first, there should be some incremental sales by being first in the neighborhood to do this. Eventually, that will drop away," he explained.
Growth in voice ordering is expected to jump to $40 billion in 2022 from $2 billion today. The number of homes with smart speakers is also projected to rise to 55 percent from 13 percent today, according to OC&C Strategy Consultants, based in New York.
"There will be a very big jump in smart speaker penetration driven by the general adoption of the U.S. consumer base," said John Franklin, associate partner at OC&C.
Nearly one in five U.S. adults today have access to a smart speaker, meaning they have one in their home, but they may not be the primary user, according to new research from Voicebot.ai and published by Techcrunch.com. This shows voice-powered devices grew to reach 47.3 million U.S. adults in only a few years, which is 20 percent of the adult population. The report's findings are based on an online survey of 1,057 U.S. adults conducted in January 2018.
Apple has also entered the smart speaker market with its HomePod, but the artificial intelligence behind it is not as strong, according to Franklin.
"I believe the internet and the days of us opening a browser are almost gone," said Rob Rastovich, chief technology officer at ThingLogix, a provider of Internet of Things (IoT) solutions based in San Francisco. "It used to be cool and convenient. Then, we saw this evolution from browser to mobile phone. Now, it's voice ordering using Amazon's Alexa and Google Home."
Click below to download our full report, "Voice Ordering: Should C-stores Be Listening?"