​Altria CEO Marty Barrington Prepares to Step Down
Get great content like this right in your inbox.
Subscribe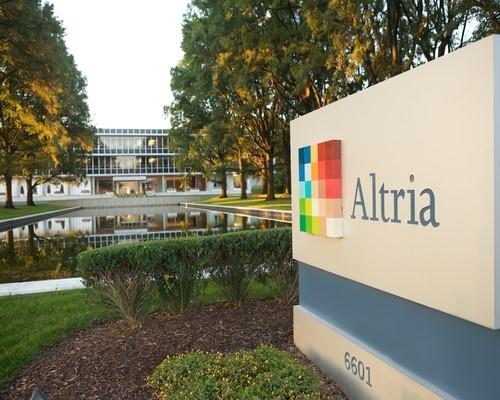 RICHMOND, Va. — There will be a changing of the guard of Altria Group Inc. as Chairman and CEO Marty Barrington prepares to retire from the tobacco company.
Barrington, who will turn 65 later this year, joined Altria more than 25 years ago. He became chairman and CEO six years ago. With the announcement, Altria's board of directors has elected current Chief Operating Officer Howard Willard to succeed Barrington effective May 17.
Willard is also joining the board effective immediately. He has served in numerous senior leadership roles during his 25-year career at the company. Prior to his current position, Willard held chief financial officer (CFO) and executive vice president of strategy and business development titles. He was also a director of SABMiller plc.
Additionally, the board elected Billy Gifford to serve as Altria's vice chairman and CFO, also effective May 17 at the conclusion of the 2018 Annual Meeting.
Gifford's 23-year career includes his current position as Altria's CFO and prior roles as Altria's senior vice president, strategy and business development and president, and CEO of Philip Morris USA. He is currently a director at Anheuser-Busch InBev SA/NV.
"It has been an enormous privilege to lead our great company with a talented leadership team and terrific employees," Barrington said. "Howard has been essential to that team and is immensely qualified and ready to take Altria forward when I step away in May.
"Billy likewise has been an essential contributor to our strategies and successful operating performance. Together, they have the confidence of me and the board of directors to continue Altria's enduring success," he added.
Before getting the nod as chairman and CEO in 2012, Barrington served as vice chairman of Altria Group, responsible for innovation, public affairs, human resources and compliance. He also served as chief compliance officer, as CSNews Online previously reported.
Barrington joined Altria in 1993. His previous positions at the company included executive vice president, and chief compliance and administrative officer for Altria Group; general counsel and senior vice president for Philip Morris International; and general counsel and senior vice president for PM USA.
Prior to joining Altria, he practiced law in both the government and private sectors.
"The board is grateful for Marty's extraordinary leadership the last several years, as Altria has outperformed our competitive benchmarks," said Thomas Farrell, the presiding director. "Our election of Howard as the next chairman and CEO is the result of our long-term succession planning process. We believe he has the proven leadership skills, track record and strategic mindset to lead the next chapter of Altria's remarkable story."
Richmond-based Altria Group Inc. is the parent company for Philip Morris USA, John Middleton, U.S. Smokeless Tobacco Co., Nu Mark and Ste. Michele Wine Estates. The brand portfolios of Altria's tobacco operating companies include Marlboro, Black & Mild, Copenhagen, Skoal, MarkTen and Green Smoke.