Altria's Philip Morris USA Makes Progress on Combustible Cig Initiatives
Get great content like this right in your inbox.
Subscribe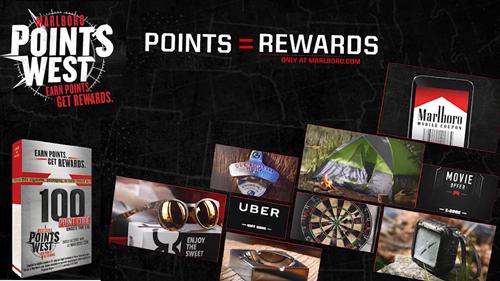 RICHMOND, Va. — Cigarette volume continues to wane at retail, but Altria Group Inc.'s initiatives in the combustible segment are moving along, and adult tobacco consumers are responding.
The company's strategy is to maintain momentum behind Philip Morris USA's (PM USA) Marlboro and Black & Mild brands.
"This year, we are investing behind product expansions, packaging innovations and brand equity to stabilize Marlboro share and expand our company's overall share in the growing menthol and super premium segments," Altria Chairman and CEO Marty Barrington said during the company's first-quarter 2018 earnings call.
The earnings call was Barrington's last as chairman and CEO of Altria. He officially passed the baton to Howard Willard at the annual shareholders meeting on May 17.
During the first quarter, PM USA expanded Marlboro Ice nationally. The menthol product features an innovative reseal package — the first of its kind in the United States, further differentiating the brand from other menthol competitors, according to Barrington.
"In only eight weeks, Marlboro Ice is being sold in about 130,000 retail stores and has very high reorder rates," he shared, noting that the product is being supported by point-of-sale materials and retail intercepts with competitive adult menthol smokers to promote awareness and trial.
Altria is encouraged by Marlboro Ice's performance, which is meeting expectations and helping to stabilize Marlboro share.
The tobacco company also reported progress around its equity investment in the new Marlboro rewards program in Texas, called Points West. Through the program, adult smokers over the age of 21 earn points by scanning unique codes printed inside Marlboro packs. The points can be redeemed for gear, coupons and charitable donations.
"After 10 weeks in market, over 100,000 adult smokers have engaged with Points West, which is generating news and excitement for the brand among adult smokers, increasing adult smokers' digital reach and engagement, and growing brand loyalty," Barrington said.
"It is also worth noting that the engineering that enables these unique codes to be printed at PM USA's scale and manufacturing speed is a major innovation," he added.
As a result of these and other efforts, Marlboro retail share grew in the first quarter by a 0.1 share point sequentially to 43.2 percent vs. its fourth quarter 2017 share. 
In the super premium combustible segment, Nat's cigarettes continue to perform well in Colorado as Nat Sherman builds brand awareness and trial among adult smokers.
"Nat's is sourcing competitive share in the segment and adult smokers are responding positively to the product, its advertising campaign and its packaging," Barrington said.
Based on the results of Nat's in Colorado, the company is expanding the product into an additional 13 states across the western United States.
Altria acquired Nat Sherman in early 2017, as Convenience Store News previously reported.
Based in Richmond, Altria's wholly owned subsidiaries include Philip Morris USA Inc., U.S. Smokeless Tobacco Co. LLC, John Middleton Co., Nu Mark LLC, Ste. Michelle Wine Estates Ltd., and Philip Morris Capital Corporation. Altria holds an equity investment in Anheuser-Busch InBev.
The brand portfolios of Altria's tobacco operating companies include Marlboro, Black & Mild, Copenhagen, Skoal, MarkTen and Green Smoke.