Amazon Go Is On the Move to Two More Cities
Get great content like this right in your inbox.
Subscribe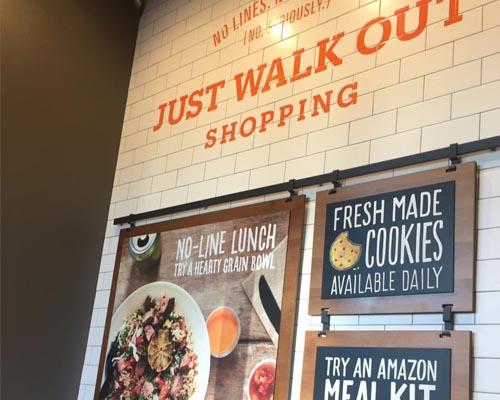 SEATTLE — After opening a new-to-industry retail concept with a checkout-free store in its hometown, Amazon is bringing Amazon Go to San Francisco and Chicago.
The ecommerce retailer opened its first Amazon Go location in Seattle in January. Now, it has posted listings for store managers in San Francisco and Chicago, according to The Seattle Times.
An Amazon spokesperson confirmed to the news outlet that the company was planning to open stores in each of the cities, but did not specify when they would welcome customers.
There were hints that Amazon Go locations were heading to San Francisco and Chicago, according to the news report. In February, real-estate tracker Curbed took note of a building permit for construction of a 625-square-foot Amazon store in Chicago's Loop district.
In addition, the San Francisco Chronicle reported on May 13 that a formal announcement of an Amazon store near the city's Union Square was expected in the coming weeks.
Other possible future locations for Amazon Go stores include Los Angeles, according to The Seattle Times, and Seattle may get additional locations.
Amazon began piloting the check-out free retail concept with its employees in Seattle in December 2016, as CSNews Online previously reported.
Located at 2131 7th Ave. in Seattle, Amazon Go is a roughly 1,800-square-foot store that uses "Just Walk Out Technology," relying on cameras and sensors to track what shoppers remove from shelves and what they put back. Customers are billed after leaving the store using credit cards on file.
In order to shop at Amazon Go, customers need an Amazon account, the free Amazon Go mobile app and a recent-generation iPhone or Android. When they arrive, they use the app to enter the store, "then feel free to put your phone away — you don't need it to shop. Then just browse and shop like you would at any other store. Once you're done shopping, you're on your way. No lines, no checkout," according to the company.