Analyst: Gas Prices Putting Pressure on Cigarette & Beverage Sales
Get great content like this right in your inbox.
Subscribe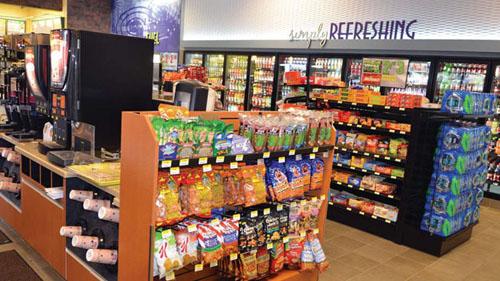 NEW YORK — Rising gas prices are putting pressure on the convenience channel's core customer, but Wells Fargo Securities LLC expects to see some relief after the summer and into early next year.
The pressures facing convenience stores' core lower-income consumer, in turn, can lead to pressures on premium cigarette and beverage volumes.
However, according to Wells Fargo Securities analysis of historical gas prices relative to cigarette volume "gives us confidence that pressure on cigarette volumes should ease as retail fuel costs moderate in the fall, especially given easier comps in the third and fourth quarter," explained Bonnie Herzog, managing director of tobacco, beverage and convenience store research at Wells Fargo Securities.
Looking at responses from its recent Tobacco Talk and Beverage Buzz surveys, Wells Fargo Securities found that rising prices at the pump are having some negative effects on in-store traffic and consumer spending decisions on beverage and tobacco products.
One retailer noted "fewer gallons purchased per trips and less inside sales on beverages and snacks," according to Herzog.
In addition, retailers said higher gas prices have encouraged downtrading in tobacco, "cherry picking" of deals in beverages, and buy-in-bulk behavior in beer and alcohol, she added.
Looking specifically at the backbar, while only 25 percent of Well Fargo Securities' latest Tobacco Talk survey see rising gas prices negatively impacting cigarette volumes, more than half of retailers are seeing some downtrading pressure on premium brands as the cost to fill up increases.
"This is likely further exacerbated by the widening absolute price gap between premium and deep discount cigarette brands," Herzog explained.
Other factors pressuring cigarette volumes include:
Higher prices

Health concerns

Rising popularity of electronic cigarettes

Increased regulations