04/24/2018
Bad Weather Takes a Toll on C-store Beverage Sales in 2018's First Quarter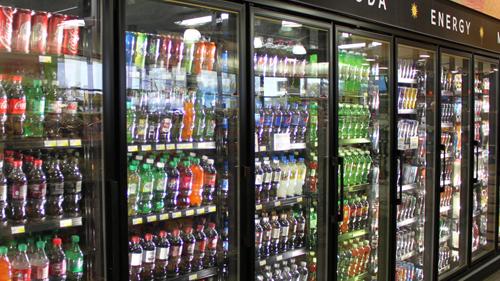 NEW YORK — A chill swept through the cold vault as bad weather spurred slower traffic in the convenience channel during the first quarter.
According to Wells Fargo Securities LLC, most retailers in its first quarter Beverage Buzz survey expressed caution and pointed to the weather — notably four Nor'easters in three weeks in the Northeast.  
Beverage Buzz surveys beverage retailers representing more than 15,000 convenience stores across the United States.
Despite the slower first-quarter traffic, retailers remained constructive on their outlook for this year, and expect total c-store beverage sales to grow by 4 percent, said Bonnie Herzog, managing director of tobacco, beverage and convenience store research at Wells Fargo Securities.
Beverage Buzz Takeaways
Non-alcoholic beverage sales were up 3.4 percent.

Alcoholic beverage sales were up 2 percent.
Drilling deeper, Beverage Buzz found non-alcoholic beverage sales were up 3.4 percent in the quarter while alcoholic beverage sales were up 2 percent.
Constellation Brands continues to drive alcoholic beverage sales, notching 7.6-percent growth in the quarter, Herzog explained.
"Constellation Brands' star continues to shine — with 'Modelo, Corona and Pacifico all experiencing strong growth' and many retailers called out strong trends for Corona Familiar and Premier," she said.
Retailers also expressed optimism about Diet Coke as The Coca-Cola Co. saw solid 2.3-percent growth in the first quarter. Monster Beverage Corp. also experienced strong sales, up 5.4-percent, and sales are expected to accelerate this year, according to Wells Fargo Securities.
On the other hand, retailers are taking a "wait-and-see" approach to distributing K-cups/Peet's ready-to-drink coffee following Keurig's deal to buy Dr Pepper Snapple Group.
In addition, PepsiCo Inc. continues to struggle "with any meaningful innovation," Herzog said, though some Beverage Buzz retailers liked the company's Bubly sparkling water.
A Closer Look at Brands in Q1
Coca-Cola: Retailers cited improvements with fewer performance issues in refranchised territories, growth in single-serve products, and a strong performance with its ready-to-drink coffee portfolio.
Pepsi: Retailers reported c-store sales improved, growing 1.4 percent vs. a decline of 0.7 percent in the previous quarter, although many were negative given the competition some Pepsi products face.
Monster: On the heels of two quarters of growth in the 5.4-percent range, retailers are forecasting faster growth from the company's products, up 7.4 percent in 2018. More than three-quarters reported issues with Monster's Java are fully resolved, and all Beverage Buzz retailers expect to give Caffé Monster shelf space.
Dr Pepper Snapple: Retailers are skeptical of the Keurig merger, while many are optimistic for many Dr Pepper Snapple's Allied Brands including Core Water and Body Armor. Also, Bai Brands continues to perform, but incremental shelf space gains in 2018 are expected to only increase 4 percent vs an estimated 43-percent increase in 2017. 
Constellation Brands: Retailers expect to give more space to the company's brands this year — an estimated 6 percent on top of 10-percent gains in 2017. Survey respondents are also broadly positive on new innovation.