Analysts: FDA's New Nicotine Focus Will Be a Long Journey
Get great content like this right in your inbox.
Subscribe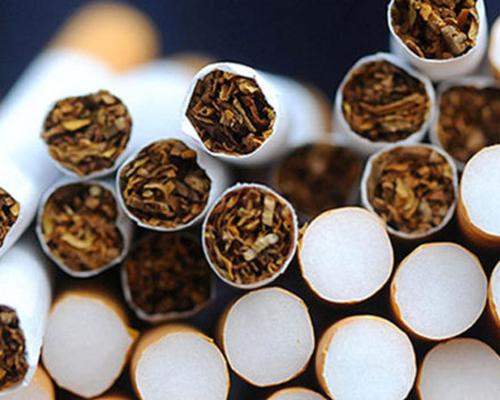 NEW YORK — The Food and Drug Administration's advance notice of proposed rulemaking (ANPRM) to explore lowering nicotine in cigarettes is just the first step in what is sure to be a long process.
According to Bonnie Herzog, managing director of tobacco, beverage and convenience store research at Wells Fargo Securities LLC, the ANPRM kicks off a 90-day public comment to help the FDA move forward with any potential standard.
"If after all that the FDA ends up issuing a proposed rule (and that's a big 'if'), the notice/comment period begins all over again — but note that it's been more often the case that the FDA has not issued a proposed or final rule following past ANPRMs," Herzog said.
"The ANPRM is part of a very long, iterative process of information gathering for the FDA — not really a forum that would necessarily change the debate on anything, in our view, but it may shed light on the many difficulties of implementation/enforcement," she added.
She noted that the online statutory guideline on timing is a mandatory one- to two-year delay between issuing a final rule and implementation. A final rule could also face legal challenges.
"While we think there is a sense of urgency at the FDA, we still believe it will take four to five years before any potential changes are implemented given the sheer complexities and risks involved," Herzog explained.
Other things to consider, according to the analyst, are:
How quickly to reduce nicotine: Herzog expects the scientific community to rally around an immediate vs. gradual reduction in nicotine levels in cigarettes.

The "sweet spot": Science has suggested reducing nicotine levels in cigarettes by 85 percent is optimal.

Supply challenges: The cost of stripping nicotine out of tobacco presents cost and quality challenges for cigarette manufacturers, but this should be largely manageable for companies with strong cash flows and reduced-risk product portfolios.
Policy Shift & Reduced-Risk Products
The agency's new roadmap may, on the surface, signal good news for the future reduced-risk tobacco products and the companies that are working to include them in their portfolios.
According to Vivien Azer, director and senior research analyst at Cowen and Co., fundamental to this new approach from the agency is the acknowledgment that promoting consumer switching to noncombustible tobacco products offers the potential for meaningful public health benefits.
She noted Gottlieb has said he wants to promote innovation of reduced-risk product development; however, the agency has yet to begin its review of electronic cigarettes, or issue a decision on Philip Morris International's Modified Risk Tobacco Product and Premarket Tobacco Product Application applications for its iQOS, its heat-not-burn tobacco product.
Cowen believes those decisions "will be necessary before nicotine levels in combustible cigarettes could be altered," Azer said.
"By opening the docket, the FDA now starts the clock on what will ultimately be a long process of data gathering, as the agency does concede some fairly considerable knowledge gaps around this proposed rule," she said. "This potential policy change looks to be directly tied to the approval process for modified risk products."
Science or Policy?
The Consumer Choice Center's Senior Fellow Jeff Stier criticized the move, stating that the FDA is seeking science to back up its policy, rather than crafting policy based on science.
"It seems that FDA is pushing a policy agenda and looking for science to support it. Shouldn't it be the other way around?" he asked.
"Although the FDA is seeking comments on these issues, [the] announcement makes it clear that the agency is intent on moving forward with the plan. The FDA should instead be working quickly to develop product standards and create transparent rules which would make it easier to bring lower-risk non-combustible nicotine products such as e-cigarettes and heat-not-burn tobacco to market," he said.
Stier also pointed out the agency does not address the impact the nicotine shift would have on illicit cigarette trade.