02/14/2018
Arctic Coke Coolers Being Tested in C-stores Nationwide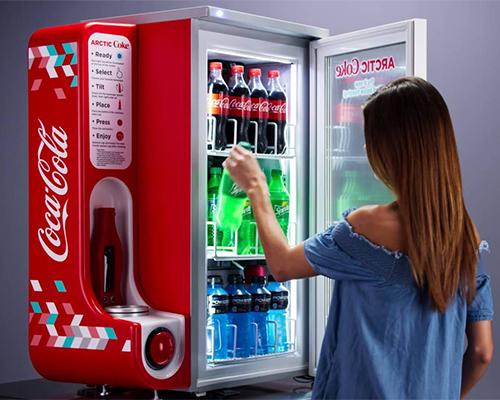 ATLANTA — The Coca-Cola Co. is expanding into the world of slushy beverages with its Arctic Coke machines. It is currently testing approximately 800 units across the United States, although none are in the company's home city of Atlanta, reported the Atlanta Business Chronicle.
The rectangular Arctic Coke coolers chill 20-ounce bottles of Coca-Cola brands at 30 degrees Fahrenheit, just below freezing, instead of the usual temperature range of 40 to 45 degrees. When customers place a bottle on the unit's platform, an "invisible shiver" goes through the liquid and it becomes a slushy within seconds.
Kim Drucker, director of platform innovation for Coca-Cola North America, compared the beverage's consistency to that of a Coke "in a cup with soft, crushed ice."
"And the ice that forms is made of the liquid inside the bottle, so it doesn't dilute the drink," Drucker said.
Coca-Cola, Diet Coke, Sprite and Powerade Mountain Blast beverages are currently available in the test units, with Cherry Coke, Fanta Orange and Mello Yello to be added to select outlets soon.
Coca-Cola first posted a video of the Arctic Coke machines in action to its website in July 2016, when it had tested them at a few Atlanta locations before adding them to several Speedway convenience stores in Indianapolis. The beverage company reported that sales at those stores were up 15 to 20 percent, prompting it to extend the test.
The Arctic Coke technology was reportedly developed in partnership with Supercooler Technologies Inc., based on the cryogenics expertise of a team of NASA engineers that developed the precision chilling and proprietary nucleating technologies. These keep beverages on the verge of freezing and then create the slushing effect, according to the news report.