11/19/2012
Buc-ee's Has America's Best Bathroom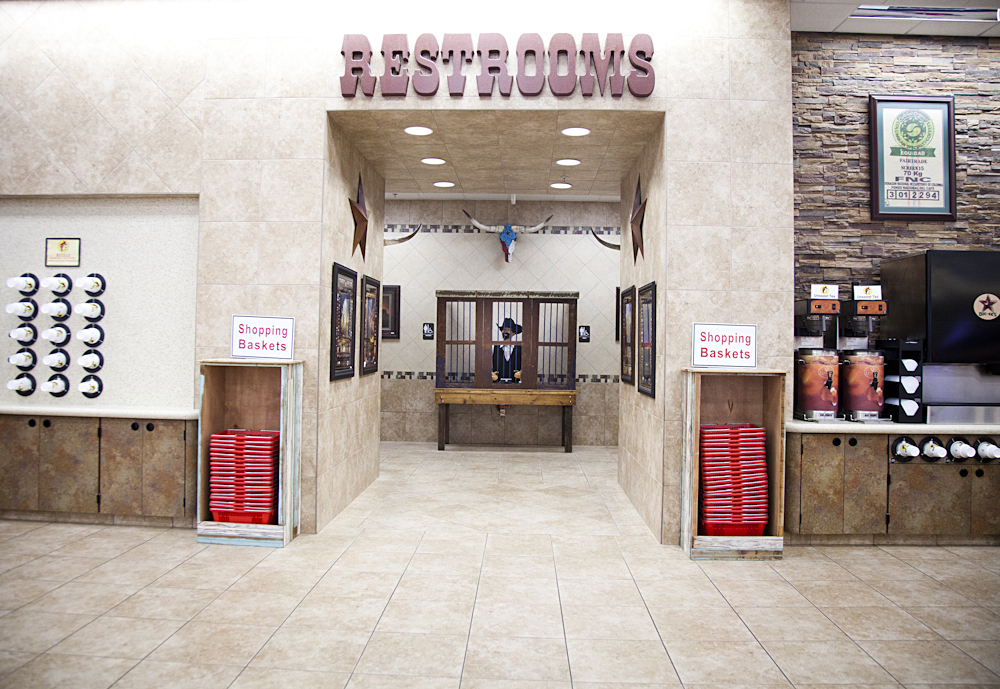 NEW BRAUNFELS, Texas -- Convenience store chain Buc-ee's has the best bathroom in the country, voted participants in the 11th annual Cintas America's Best Bathroom Contest.
Voters selected the Buc-ee's in New Braunfels, Texas, a 68,000-square-foot location that features 83 toilets.
"We invite everyone to stop in to try out our award-winning restrooms," said Arch Aplin, Buc-ee's co-owner. "Maybe Buc-ee's will be our city's new claim to fame, the 'Taj Ma-Stall' of Texas … a tourist attraction in and of itself."
The award is a result of thousands of votes that were cast online through October. Buc-ee's New Braunfels location beat out plenty of competition from restaurants, hotels, concert venues, football stadiums, night clubs and museums.
"You got see it to believe it," said one person who nominated Buc-ee's for the award. "Not only do [the bathrooms] have a great atmosphere … the restroom facilities are amazing."
Placing behind Buc-ee's were Liberty Market in Gilbert, Ariz.; Radisson Blu Aqua Hotel in Chicago; Hollywood Bowl in Hollywood, Calif.; and Lane Stadium at Virginia Tech in Blacksburg, Va.; respectively.
"Buc-ee's brand of convenience stores know firsthand that clean bathrooms mean big business," said Gary Gonzaba, Cintas' market development representative.
Cintas launched the contest in 2002 to honor businesses across the country that place hygiene and style at the top of their priority lists.