Buc-ee's Wins Trademark Infringement Fight Against Competing Texas Travel Stop
Get great content like this right in your inbox.
Subscribe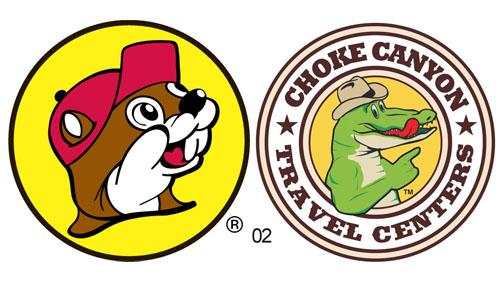 LAKE JACKSON, Texas — A federal jury sided with Buc-ee's in its trademark infringement challenge against a competitor Choke Canyon.
According to the Houston Chronicle, the panel found that Choke Canyon's alligator logo violated state and federal trademark law, infringing on Buc-ee's established beaver logo.
"It's absolutely not about a beaver vs. an alligator," said Jeff Nadalo, general counsel for Buc-ee's Ltd. "There are more than 10 similarities between the two marks that we presented to the jury in this case."
However, Choke Canyon's lead counsel, Charles Hanor, disagreed. "We respect the jury's verdict but we don't understand it since all the evidence indicated there was no confusion," he said.
He added that convincing the jury was difficult because of the jury's familiarity with Buc-ee's, the report added.
According to the news outlet, a survey found more than 99 percent of 300 people surveyed by a defense expert said they were not confused between the two brands.
San Antonio-based Choke Canyon is owned by Amjad "John" Panjwani, who built the business on barbecue restaurants attached to Exxon gas stations. He plans to appeal the case.
As CSNews Online previously reported, Buc-ee's brought legal action against Choke Canyon in 2015.
Choke Canyon's logo consists of a smiling alligator wearing a hat on a circle while Buc-ee's logo consists of a smiling bucktoothed beaver wearing a hat on a circle. Buc-ee's lawsuit claimed that the infringement extends to the shape and general appearance of its retail outlets, including the decor, menu and other features reflecting on the chain's overall image that make its stores "immediately identifiable and unique."
Additionally, Choke Canyon's logo and store design "are creating, and will continue to cause, confusion in the marketplace and dilution of plaintiff's intellectual property because their infringing store design copies the overall look and feel of Buc-ee's stores," wrote a Buc-ee's lawyer in documents filed late last year in the U.S. District Court for the Southern District of Texas in Houston.
Lake Jackson-based Buc-ee's, which operates 33 travel stops and convenience stores in Texas, has taken legal action against other competitors.
Last year, the retailer filed a lawsuit in federal court in Houston to stop Omaha, Neb.-based Buck's from building at least six c-stores in Texas. Buck's stores carry the Bucky's banner in other states and Buc-ee's alleged that the Nebraska retailer is trying to confuse consumers with a similar name.