Caribou Coffee Adds to Breakfast Line Up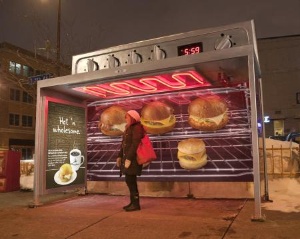 MINNEAPOLIS -- Caribou Coffee is rolling out new breakfast sandwiches as part of its push to become a one-stop breakfast destination. The move comes one year after the coffeehouse chain added oatmeal to its menu.
The new items include the Chicken Apple Sausage Daybreaker, Egg White and Turkey Bacon Daybreaker and Veggie Daybreaker, as well as two mini sandwiches: Turkey Bacon Mini and Turkey Sausage Mini. The Caribou Coffee Daybreaker and Mini breakfast sandwiches are made with all-natural Wisconsin cheddar, chicken apple sausage and spinach Florentine served on oven-warmed brioche rolls, ciabatta and biscuits. The breakfast sandwiches total 310 calories or less.
"Many of our guests make our coffeehouses their first stop of the morning, and we're proud to offer premium breakfast options that complement the level of quality they expect from our coffee," said Alfredo Martel, senior vice president of marketing and product management for Caribou Coffee.
Caribou Coffee is marking the launch of its breakfast sandwiches with a full-on media plan that includes online and transit shelter advertising. For example, in Minneapolis, the chain operator transformed transit shelters to larger-than-life warming ovens, complete with heating coils to warm commuters.
The sandwiches are not the only breakfast moves Caribou Coffee has made lately. Last fall, it expanded its oatmeal options with the addition of Banana Walnut and Blueberry Almond.