Casey's Fights Subway Over Use of 'Footlong'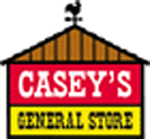 ANKENY, Iowa -- Casey's General Stores is asking a federal jury to rule the word "footlong" is not the special property of Subway and its 12-inch-long sub sandwiches.
The c-store operator has filed a petition in U.S. District Court seeking a judgment that the term "footlong" is generic and violates nobody's trademark or patent, pending or otherwise, according to a report by The Des Moines Register.
Subway wrote Casey's a few weeks ago threatening legal action because Casey's is using the term "footlong" on signs and menus in one of its promotions, according to the newspaper. Subway has used the phrase "$5 footlong" or "five-dollar footlong" for advertising at its 34,000 stores in 93 countries for years.
Casey's, which has 1,600 stores in the Midwest, is in the process of rolling out a similar promotion. The retailer is now offering made-to-order sandwiches and is using the term "footlong" on signs and menus at 180 locations, according to the report.
Three weeks ago, Subway lawyer Valerie Pochron wrote to Casey's, asserting proprietary rights to "footlong" and other elements of the Casey's promotional campaign, the newspaper reported. "Additionally, the offers of soup and pizza, as well as the design of the advertising offers, are all designed to create confusion to the average consumer," Pochron wrote.
Casey's is asking for a jury trial and is seeking a declaration that the term "footlong" is generic and does not violate any trademark owned by Subway. Casey's is also asking for unspecified damages over Subway's "frivolous" claims.
"Casey's has and will continue to use 'footlong' to describe a sandwich," Casey's attorneys said in their petition.
Subway's trademark application for "footlong" has yet to be approved by the federal government. A&W, Pizza Hut, Kentucky Fried Chicken, Taco Bell, Long John Silver's and other restaurants are opposing the application, according to the newspaper.