05/14/2021
Casey's General Stores Completes Buchanan Energy Deal
The transaction brings the convenience retailer's network to 2,300 stores.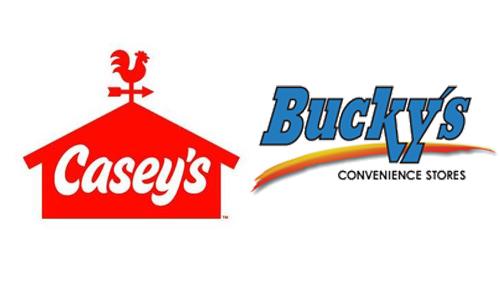 ANKENY, Iowa — Casey's General Stores Inc. put its most significant transaction in the company's history in the books.
On May 14, the convenience retailer closed on its acquisition of Buchanan Energy, owner of Bucky's Convenience Stores. The deal, which the company announced in November, deepens Casey's presence in the Midwest — notably in Nebraska and Illinois — and boosts its total owned and operated convenience stores to more than 2,300 locations.
As Convenience Store News previously reported, the transaction included 94 retail stores and 79 dealer locations, as well as multiple parcels of real estate for future new store construction. It carried an all-cash purchase price of $580 million, which included tax benefits valued at $80 million for a net after-tax purchase price of $500 million.
"We are pleased to complete this transaction and welcome the Bucky's team to the Casey's family," said Darren Rebelez, president and CEO of Casey's. "Steve Buchanan and his team have built up an extremely successful business, and Casey's is excited to bring our hand-made pizza program to these well-located, high-volume stores."
The acquisition of Omaha, Neb.-based Buchanan Energy is part of Casey's three-year strategic plan to add 345 c-stores to its portfolio. The company launched the plan in January 2020.
Following the transaction, Casey's will divest six stores as part of the consent order with the Federal Trade Commission, which will not materially alter the expected financial impact of the transaction as previously disclosed, according to the Ankeny-based retailer.