Casey's Goes Full Speed Ahead on Growth
Get great content like this right in your inbox.
Subscribe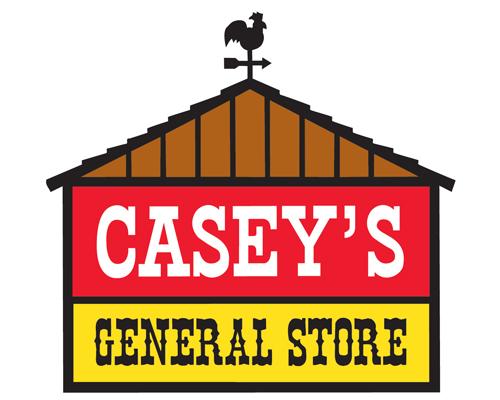 ANKENY, Iowa — Poor weather had a negative effect on sales at Casey's General Stores Inc. during the second quarter of fiscal 2018 that ended Oct. 31. However, a figurative tailwind is likely to push the convenience store chain toward clear skies in the months ahead, company executives said during Casey's Dec. 12 earnings call.
Following the milestone opening of the retailer's 2,000th convenience store in Russellville, Ky., Casey's finished the second quarter with another 200 new-to-industry store sites either under agreement or under construction. This includes its first store in Michigan.
"We are positioned very well for future growth," said Casey's President and CEO Terry Handley.
As Casey's expands, it also plans to buy other c-stores and improve its existing stores. Its goal for fiscal 2018 is to build or acquire 90 to 120 stores, replace 30 existing stores, and complete 75 major remodels. To date for the fiscal year, it has built and opened 12 new stores, acquired 14 stores, completed 14 replacements, and remodeled 28 stores.
"The acquisition pipeline continues to expand, which further complements the accelerated growth in our new store construction activity," Handley said. "The company is positioned well to take advantage of a consolidating market and drive unit growth at faster levels than we have in the past."
Casey's finished the quarter with 2,003 convenience stores.
CATEGORY RESULTS
Across its network of stores during the second quarter, some areas of in-store sales growth were lower than expected, primarily due to bad weather that resulted in slower customer traffic in October.
Casey's sold 561.7 million gallons of fuel during the quarter, up 5.7 percent. Same-store gallons rose 1.9 percent, with an average margin of 19.7 cents per gallon. Handley noted that the company's fuel pricing strategy allowed it to take advantage of market volatility and realize a fuel margin near the top of its guidance.
Total grocery and other merchandise revenue rose 5 percent to $572.2 million, with same-store sales increasing 2.5 percent.
Prepared food and fountain sales were the hardest hit by the softer traffic, according to Handley, but revenue still increased 5.5 percent to $262 million, while same-store sales rose 2.1 percent.
Total operating expenses for the quarter increased 9.7 percent to $644.2 million due to employee-related costs that came from operating more stores and implementing growth programs in more stores. Credit card fees and fuel expenses also increased $4.1 million, primarily due to higher fuel prices.
"We're encouraged by the numerous steps we've taken to further control overall cost increases and will continue to look for additional ways to drive efficiencies in this area going forward," Handley said.
He also commented that while the effect of the tax reform legislation that is currently in Congress depends on what is finally passed, Casey's expects to benefit from a lower corporate tax rate.