01/04/2018
Casey's Responds to Shareholder Critics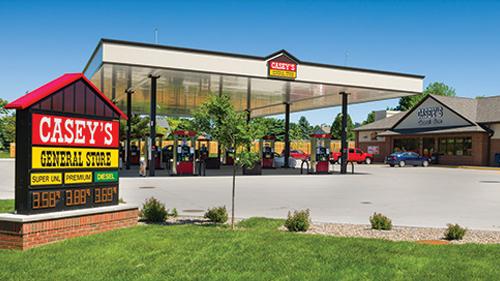 ANKENY, Iowa — Casey's General Stores Inc. is charting a path for growth, but its board of directors will review a recent letter sent by a group of shareholders urging a strategic review of the company.
As CSNews Online reported on Jan. 3, JCP Investment Management LLC, BLR Partners LP and Joshua E. Schechter issued an open letter to Casey's shareholders pushing for a possible sale of the company, stating they "believe Casey's shares are significantly undervalued as they do not reflect the true earnings power and full real estate value of the company's irreplaceable fleet of 2,000-plus stores."
Together, the three shareholders own approximately $45 million of Casey's common stock. According to Casey's, the three collectively own approximately 1 percent of the company's outstanding shares.
"Casey's board of directors and management team welcome and appreciate input from all shareholders. To that end, we met with representatives from JCP this past summer. During that discussion they did not raise their recommendation that Casey's explore strategic alternatives, and there has been no substantive engagement with them since that time," said Terry Handley, president and CEO of Casey's.
"However, the board will review the content of their letter thoroughly," he added.
According to the company, Casey's has a strong track record of delivering value for shareholders. Its five-year total shareholder returns of 121 percent exceed the total shareholder returns of the S&P 500 index (108 percent) and the S&P Retail index (46 percent) over the same period.
"The company is focused on generating increased long-term value for shareholders through new initiatives to accelerate same-store growth and returning cash to shareholders through share repurchases and a steadily increasing dividend," Handley said.
"With the combination of the company's growing acquisition pipeline, new store construction activity, new initiatives aimed at enhancing operations — such as digital engagement and price optimization projects — Casey's expects to deliver substantial value for its shareholders."
Ankeny-based Casey's General Stores owns and operates more than 2,000 convenience stores in 15 states. It owns and operates two distribution centers, delivering approximately 90 percent of in-store products as well as approximately 75 percent of the fuel sold at its convenience stores.