01/03/2018
Casey's Shareholders Push for Strategic Review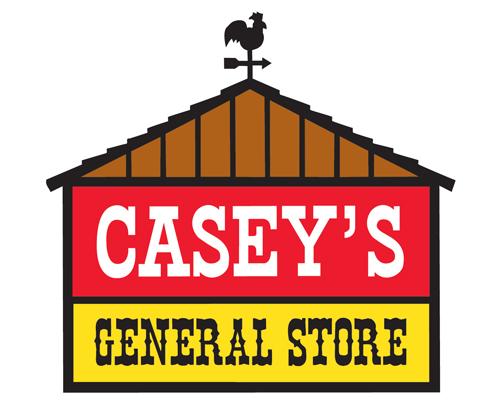 ANKENY, Iowa — Could Casey's General Stores Inc. be the next one on the sales block? Significant shareholders are pushing to discuss the possibility.
On Jan. 3, JCP Investment Management LLC, BLR Partners LP and Joshua E. Schechter issued an open letter to Casey's shareholders pushing for a strategic review of the company. Together, the three shareholders own approximately $45 million of Casey's common stock.
"We believe Casey's shares are significantly undervalued as they do not reflect the true earnings power and full real estate value of the company's irreplaceable fleet of 2,000-plus stores," the shareholders wrote in the letter, adding that they "have previously engaged with management regarding our concerns with the company's returns on invested capital and capital allocation."
According to the letter, Casey's "no longer delivers best-in-class returns as measured by either operating metrics or share price performance."
Decreasing same-store sales and bloated operational expenses have led the company to miss earnings targets for seven straight quarters, according to the shareholders.
The letter, signed by James C. Pappas, managing member of JCP Investment Management, also stated Casey's "has significantly underperformed" Alimentation Couche-Tard Inc. since it rejected Couche-Tard's takeover offer and opted to remain independent in 2010. 
As CSNews Online previously reported in July 2010, Canada-based Couche-Tard upped its tender offer for Casey's to $36.75 per share in cash, an increase of 75 cents per share from its original offer in a takeover bid that began in 2009.
"We are concerned that Casey's store-level returns on invested capital have declined as the company has gone from operating in nine states to 15 states," the letter states. "Prior to 2010 (before the offer from [Couche-Tard]), the company had only operated in nine states since 1995. We believe such rapid expansion, coupled with seeming declining returns on invested capital, is symptomatic of a company that has been unable to manage growth effectively."
Casey's opened store No. 2,000 on Nov. 30. The milestone store is located in Russellville, Ky.
In addition, the Ankeny-based retailer opened its second distribution center — in Terre Haute, Ind. — in 2016, opening the door for expansion into new territories. In Casey's first-quarter fiscal year 2018 earnings call on Sept. 6, Chief Financial Officer Bill Walljasper raised the possibility of a third distribution center, as CSNews Online previously reported.
"Now to look forward, with our growth plans in the next several years, we're starting initial conversations about a third distribution center," Walljasper said during the call, noting the second distribution center became accretive after roughly nine to 10 months and continues to gain traction.
CSNews reached out to Walljasper for comment on Wednesday's letter.
Based on recent industry transaction multiples, the letter states Casey's shares could be worth from $150 to greater than $170 per share to a potential acquirer. 
"The gap between Casey's current share price and its strategic value is significant. We do not believe that waiting for an increase in share price in the face of significant declining EBITDA is the prudent path to take considering that we believe that Casey's could potentially realize $150 to greater than $170 in a sale today," the shareholders wrote.
"We believe that Casey's board should immediately engage a financial advisor to explore all strategic alternatives, including a potential sale, merger or similar transaction in order to maximize shareholder value. We encourage you, our fellow shareholders, to let the board know that you feel the same way," they added.