Circle K Kicks Off First Multi-National Polar Pop Promo
Get great content like this right in your inbox.
Subscribe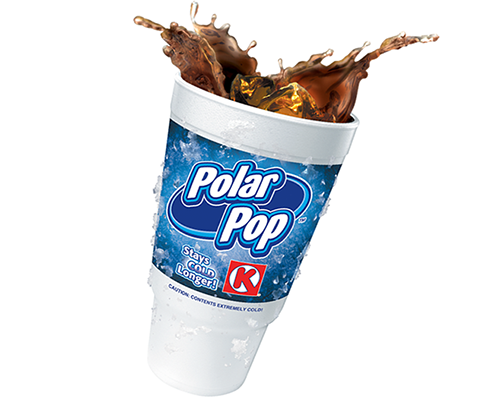 SAN ANTONIO — Circle K is inviting its customers to quench their thirst this Fourth of July holiday and for the rest of the summer through the "Your Cup. Your Rules." Polar Pop promotion.
The convenience store retailer's first multi-national promotional campaign is designed to enhance brand awareness and customer engagement with its signature item, the Polar Pop cup.
In the United States, Circle K sells 17 Polar Pops every second, according to the company. The initiative showcases how the Polar Pop helps customers create the drink of their dreams and interact with the brand through social media influencers and on-site events.
"While continuing the incredible every-day value, we are promoting the unlimited possibilities of Polar Pop to personalize beverage choices and beat the summer heat," said Kevin Lewis, chief marketing officer for Circle K. "With Polar Pop, it's your cup, your rules. We invite customers to unleash their imagination at one of our participating 6,500 Circle K locations in the U.S. and Canada."
During the promotion, popular social media influencers, expansive digital and billboard advertising, and targeted on-site events will drive Circle K customers to fill up their cup and share their enthusiasm with the hashtag #DONTBETHIRSTY!
Additionally, Circle K employees are taking part in an internal video contest to show their pride in Polar Pop and how they share it with customers.
The "Your Cup. Your Rules." promotion will run through the summer.
Circle K is a wholly owned subsidiary of Alimentation Couche-Tard Inc. As of As of Feb. 4, 2018, Couche-Tard's network comprised 10,020 convenience stores throughout North America, including 8,698 stores with road transportation fuel dispensing.