Coca-Cola's Leadership Changes Include New Global Ventures Position
Get great content like this right in your inbox.
Subscribe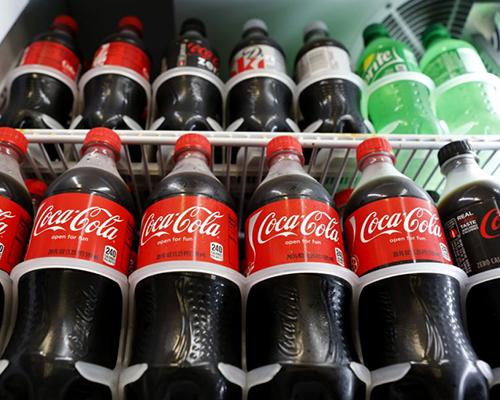 ATLANTA — The Coca-Cola Co. made a series of key leadership changes on Oct. 18, including the election of a new president and chief operating officer (COO), as well as a succession plan for the chief financial officer (CFO).
The company's board of directors chose Brian Smith to serve as president and COO, effective Jan. 1. He will report to Coca-Cola CEO James Quincey.
A 21-year veteran of Coca-Cola, Smith is currently the president of the company's Europe, Middle East and Africa (EMEA) group. His appointment to president and COO will allow Quincey to focus on the overall long-term strategic direction and success of the company, Coca-Cola said.
Smith joined the company in 1997 and previously served as president of both the Brazil and Mexico divisions. He was later named group president for Latin America. He took on his current role of group president of EMEA in 2016.
"I have tremendous respect for Brian, who is a valued business partner," Quincey said. "He is the ideal person to steer the in-market executional leadership of the company, which will allow me to focus on the strategic direction of Coca-Cola as we continue to evolve as a total beverage company."
John Murphy, currently president of Coca-Cola's Asia Pacific group, well become senior vice president and deputy CFO on Jan. 1. He will move to executive vice president and CFO on March 16, following the retirement of Kathy Waller, who currently serves as executive vice president, CFO and president of Enabling Services.
"I join everyone at Coca-Cola in thanking Kathy for her many years of exemplary service to the company," Quincey said. "She leaves a great legacy as a leader, including as a mentor who created a strong organization and put the building blocks in place to continue to transform and modernize our finance function. John will be a great fit as our new CFO, thanks to his broad experience in both finance and as an operational leader."
Other leadership changes include:
Nancy Quan's election as senior vice president and appointment as chief technical officer, effective Jan. 1. She will report to Quincey. Quan currently serves as a vice president for the company and chief technical officer for Coca-Cola North America.

Quan's predecessor Ed Hays will retire from the company on March 3, and transition to a role as senior advisor on Jan. 1. He will report to Quincey.

Barry Simpson, currently senior vice president and chief information officer, is adding new duties that include oversight of portions of the company's Enabling Services organization. These functions currently report to Waller. Simpson will have the new title of senior vice president and chief information and integrated services officer and begin his expanded duties on Jan. 1.
OPERATIONAL LEADERSHIP CHANGES
Atlanta-based Coca-Cola also announced new roles for four operational leaders, including the naming of two group presidents and the creation of a global ventures position.
Jennifer Mann, the company's chief people officer, will take on additional duties as president, global ventures. In the new role, Mann and her team will focus on globally scaling acquisitions and brands, such as the pending acquisition of Costa Limited, and Coca-Cola's investment in Monster Beverage Corp. They will also identify and nurture the next series of fast-growing opportunities.
Manuel Arroyo will become group president for the Asia Pacific region replacing John Murphy. Arroyo's previous roles included serving as president of the South East and West Asia and ASEAN business units, and as general manager for Coca-Cola Iberia.
Galya Molins, currently senior vice president of global strategy and insights for Coca-Cola, will succeed Arroyo in Mexico. Molinas has 22 years of experience with the company, including previous roles as a business unit president.
Nikos Koumettis was named a group president, overseeing EMEA. He will replace Smith. Koumettis currently serves as president of the central and eastern Europe business unit.
Lana Popovic, currently North-East Europe franchise general manager, will succeed Koumettis. She previously served as franchise general manager for the Baltics and Poland.
Mann and all Coca-Cola group presidents will report to Smith, with all changes taking effect Jan. 1.
"We have a strong group of experienced operational leaders around the world, and these promotions will strengthen our team," Smith said. "I congratulate all of these leaders and look forward to working together as we continue to evolve as a total beverage company."