Combos Jalapeño Cheddar
The mix of spices and cheese will launch nationally in 2019.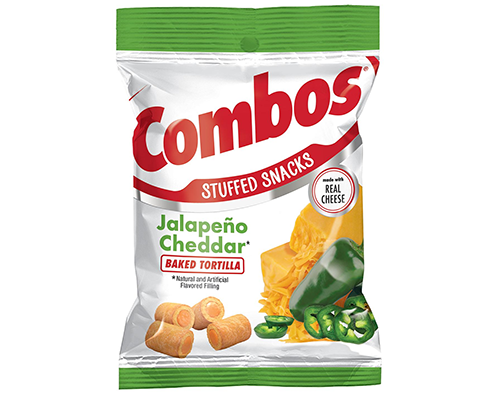 New in 2019, the Combos brand will launch Combos Jalapeño Cheddar nationally. The bite-size, on-the-go snack combines "cheesy goodness" plus a mix of spices inside a baked tortilla shell. Combos Jalapeño Cheddar fulfills millennial consumers' preference for bolder, spicier flavors, according to the maker. Its packaging focuses on food imagery to drive appetite appeal and purchase.