Convenience Channel Suits Up for the Big Game
Get great content like this right in your inbox.
Subscribe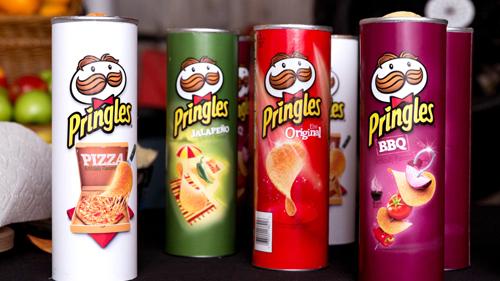 NATIONAL REPORT — When consumers sit down to watch the New England Patriots defend their championship crown against the Philadelphia Eagles the National Football League's Super Bowl LII on Feb. 4 they will also see new campaigns by key players in the convenience industry.
Here's what to expect from convenience store retailers and suppliers:
Kellogg's
Making its big game debut this year will be Pringles. The snack brand will use the spot to introduce consumers to "Flavor Stacking," combining different flavors of chips. The campaign will run throughout the year.
According to Pringles, Super Bowl weekend is a historically strong weekend for the Pringles brand, with in-store dollar and unit sales above normal levels. Last year's Super Bowl weekend was the fourth highest weekend in sales for the brand, falling just behind other historically salty snack-oriented weekends such as July 4th and Memorial Day.
"The Pringles Super Bowl advertisement is an opportunity to show people a fun, new way to enjoy their favorite Pringles flavors with their family and friends. Whether there are four people at home or 30 people at your party, this idea's 'now why didn't I think of that?' spirit brings a whole new way to snack during the big game this year," said Yuvraj Arora, senior vice president of marketing for Kellogg's U.S. Snacks division.
The team brought in actor Bill Hader and Documentary Now! director Rhys Thomas to star in and direct the ad. The two first met when Rhys was directing and producing shorts for "Saturday Night Live." The 30-second ad will air during the second quarter and will be seen nationally on TV, online streaming versions of the game and for those watching on Telemundo. The full ad will also be available on YouTube beginning Jan 25.
The spot was created by Grey Group and will be supported by a fully integrated marketing campaign including public relations, digital and social media.
jack link's
Protein snack maker Jack Link's is also gearing up with plans to debut its newest marketing campaign during the big game on Feb. 4. "Running With Sasquatch" celebrates the idea that humankind consists of two types of people: those who have a wild side and those who have a side that says, "Let's go camping … but indoors," according to the company.
The campaign kicks off with a 60-second television spot debuting in Jack Link's home media market of Minneapolis – St. Paul during the third quarter of the Super Bowl. Local viewers can tune into NBC affiliate KARE 11 to view it live.
"The 'Runnin' With Sasquatch' campaign is all about performance — those who eat Jack Link's Protein Snacks choose to have the strength to power through and the attitude to not just survive, but to thrive," said Tom Dixon, Jack Link's chief marketing officer. "Our favorite spokesbeast Sasquatch is back in his natural habitat and up to his old beastly ways. After watching the campaign, I think people will be extra motivated to run with Sasquatch."
In addition to the 60-second spot debuting during the big game, the "Runnin' With Sasquatch" campaign brings the brand's iconic mythical man-beast back into the wild with four new campaign videos that will begin airing on TV, online and on social starting Feb. 19, including:
Glamping: Introduces those people in life who embrace nature like the human equivalent of a bear hug and those who "glamp" – and leaves viewers to decide which one eats Jack Link's.
Hiking: Celebrates the hiker a Jack Link's fan strives to be, compared to the other type of hiker, who spends more time at the outdoor equipment store than training for the climb.
Falconry: Showcases the type of person who has the ability to easily command birds of prey and enjoys the convenience of Jack Link's portable protein to increase her odds of running with Sasquatch.
Mountain Biking: Informs those who bike with Sasquatch that they need a Jack Link's Steak Strip, and shows those who bike from Sasquatch just need a miracle.
"In order to celebrate people's wild sides, we had to first get reacquainted with our own. Fans of the brand will notice a bit more fierceness and determination oozing from Sasquatch in these new spots — we're excited to get him back to his roots. I think all that time spent indoors was probably making him a little irritable, anyway," said Dixon.
The four new campaign videos will be developed into 30- and 15-second spots that will air nationally on broadcast networks such as ESPN, FX, FXX and the Discovery Channel. The campaign will be supported by an integrated marketing campaign, including paid digital and social media, shopper marketing and public relations support.
With the national spotlight turning to Minneapolis for the Super Bowl — which is a marketing hub for Jack Link's — the big game "creates a good opportunity to launch the new 'Running With Sasquatch' campaign," the company stated.
"Our target audience will be watching the game to celebrate athletic excellence and to be entertained, and this campaign does both. As the ultimate protein snack, it's the perfect territory for the brand and this campaign," Dixon added.
In addition to the new campaign, Jack Link's will celebrate the Super Bowl throughout Minneapolis with activities like:
Jack Link's 52-Second Challenge: Inviting brand fans on social media to try their luck at eating a Jack Link's Beef Stick in 52 seconds for a chance to win one-of-a-kind prizes, bragging rights and a possible shoutout from the brand's favorite, Clay Matthews.
Jack Link's Wild Side: The new retail experience located in the second-floor skyway of the Target Center will feature in-store tastings, football- and Minneapolis-inspired gear, and Sasquatch photo opportunities.
Sasquatch Wild Sightings: From zip lines to social posts, Jack Link's spokesbeast will be popping up throughout Minneapolis to surprise and delight locals and visitors celebrating activities leading up to the Big Game.
PEPSICO
Doritos Blaze and MTN Dew Ice, two new PepsiCo product innovations that recently hit store shelves nationwide, are coming together for a 60-second in-game Super Bowl LII advertisement. The teaser video features award-winning actors Morgan Freeman for MTN Dew Ice and Peter Dinklage for Doritos Blaze facing off. 
The ad marks the first time one company has advertised two of its trademarks back-to-back in one nationally televised Super Bowl commercial.
Both brands have suited up for the event before, with Doritos returning after its 10-year run of the "Crash the Super Bowl" campaign that concluded at Super Bowl 50, and Mountain Dew returning after its popular "Puppymonkeybaby," also in the 2016 game.
"This is a great example of the power of PepsiCo's food and beverage portfolio coming to life for consumers on one of the world's largest stages," said Al Carey, chief executive officer, PepsiCo North America. "Doritos and MTN Dew go perfectly together, and both brands have passionate fan bases. We think consumers will love Doritos Blaze and MTN Dew Ice, as well as this engaging Super Bowl ad."
And as CSNews Online previously reported, Pepsi is kicking off its "Pepsi Generations" campaign with an in-game advertisement during Super Bowl LII and the Pepsi Super Bowl LII Halftime Show, as well as a Pepsi Generations Live pop-up that will be at cultural moments across the United States throughout the year, starting with the Super Bowl in Minneapolis.
Pepsi Generations comes to life at the point of purchase with the limited-time introduction of retro packaging as well as the return of the Pepsi Stuff loyalty program. 
Closer to the action at U.S. Bank Stadium in Minneapolis, Cargo, an in-car commerce platform for the rideshare economy, is making its debut in the city during the event.
With the launch, Cargo is also kicking off an in-car product sampling campaign with Red Bull, coinciding with the Red Bull Crashed Ice in nearby St. Paul, Minn. and the NFL championship showdown.
Cargo enables brands to build brand loyalty by placing products like Red Bull directly in the hands of the millennial and Gen Z audience, who are frequent rideshare users. For a limited time, passengers in Cargo-equipped cars can get complimentary Red Bull on their way to the football game or the after-party.
"Cargo's in-car and digital platform introduces a new consumer touch point for brands. Our goal is to identify brands and products that resonate with passengers so that we can deliver the best in-car experience," said Sabina Rahaman, director of brand partnerships and merchandising for Cargo.
"Our campaign with Red Bull gives us the opportunity to surprise riders with a complimentary Red Bull energy drink in-car on the way to the game or headed out to meet friends for the Red Bull Crashed Ice event," Rahaman added.
The Minneapolis launch is Cargo's first move for expansion in 2018, following initial launches in New York, Boston and Chicago last year.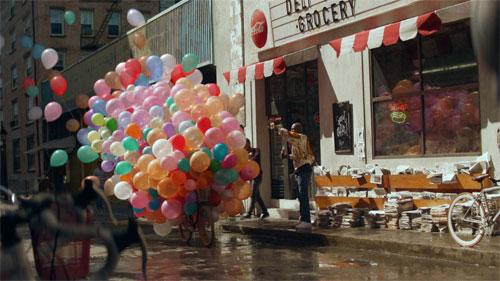 The Coca-Cola Co.
Coca-Cola returns to America's biggest advertising stage on Feb. 4 for the 12th consecutive year with the national broadcast debut of a new 60-second spot called, "The Wonder of Us."
Directed by Alma Har'el and created by Wieden + Kennedy Portland, "The Wonder of Us" will air during the fourth quarter of Sunday's game. The ad celebrates Coca-Cola's values of optimism, diversity and inclusion, emphasizing that no matter how unique you are, there is a special, ice-cold Coca-Cola for you. The creative features a variety of scenes, Coca-Cola, and walks of life, illustrating there are many unique people and there is a Coke for everyone, according to the company.
"The Wonder of Us celebrates the things that make us unique and reminds us that there's a Coke for each and every one of us," said Stuart Kronauge, senior vice president of marketing and president of USA Operations, Coca-Cola North America. "There's a different, delicious Coke — glass bottle or mini can; zero sugar or original taste — for every occasion and every unique individual."
The ad is the first in a series of national television spots that will air this year to bring to life the brand's new "A Coke for Everyone" platform. This platform, which will also include social and experiential, is the latest creative iteration of The Coca-Cola Co.'s global One Brand strategy, where the company's namesake beverages, including Coca-Cola, Coca-Cola Zero Sugar and Coca-Cola Life, are united together as a single trademark brand.
The "One Brand" approach, which originally debuted in 2016, is a global marketing strategy that shares the equity of the Coca-Cola brand across all Coca-Cola Trademark products. The approach underscores the company's commitment to offer consumers choice with more clarity and increases the promotion of low- and no-sugar versions of Coca-Cola as great-tasting choices.
In the coming months, Coca-Cola fans in the United States will see "A Coke for Everyone" evolve with different tones and imagery befitting of other iconic moments like the 2018 Winter Olympic Games and the NASCAR Daytona 500, the company stated.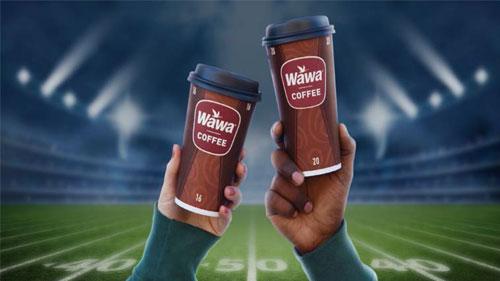 WAWA
In celebration of its hometown team playing in the big game on Feb. 4, Wawa Inc. will offer customers free coffee of any size until kickoff time at 6:30 p.m. at each of the c-store retailer's locations across Pennsylvania, New Jersey, Delaware, Maryland and Virginia.
"At Wawa, we've always had a special connection to the Philadelphia culture and its sports teams, and we get just as excited as our customers do when one of them is playing for a chance to win a championship," said Wawa President and CEO Chris Gheysens. "So, in honor of this year's football team and to toast this championship game, we are thrilled to offer free any size coffee until kickoff to customers across the Mid-Atlantic.
"We talk about having Goose Pride here at Wawa, but this week, we'll be cheering for a different bird on Sunday and hope they bring our city a long-awaited championship! So, no matter how you spend your day preparing for the Big Game, be sure to stop by and grab a cup of coffee on us!" he added.
Wawa has served more than 1 billion cups of coffee since 2000. Within the brewed coffee market, Wawa ranks No. 6 in market share nationally and No. 1 in the company's hometown of Philadelphia, according to the retailer.