10/11/2019
Convenience Store News 2019 Store Design Contest: Best Original Design, Honorable Mention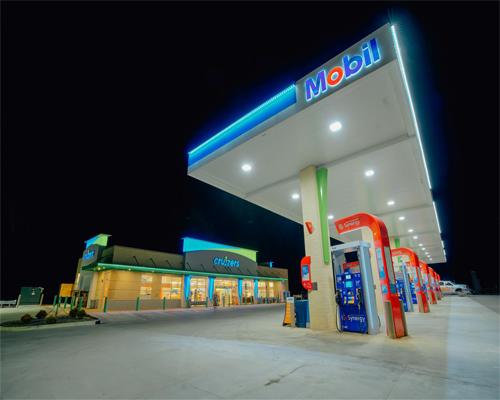 WENDALL FARMS, N.C. — The goal for the update of the Wendell Falls Cruizers convenience store was simple: to draw in the nearly 75 percent of customers who don't venture past the fuel pump, according to recent data from the U.S. Energy Information Administration.
Cruizers, a division of Holmes Oil Co., tasked design firm api(+) with branding, architecture, interior design, graphics and signage to create a new brand identity and prototype store design.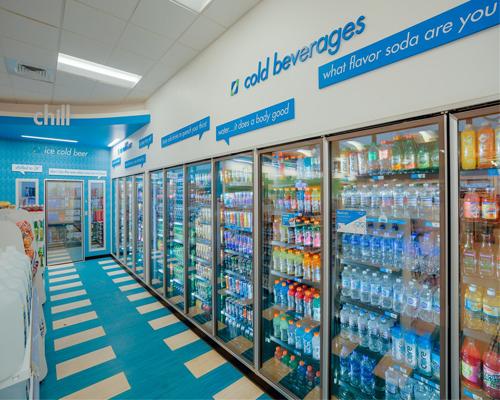 "With 25 existing locations in the North Carolina market, Cruizers Convenience Marketplace recognized the need for a new brand and prototype design that would elevate their position while still appealing to their core working-class customer," said a spokesperson for api(+). "The key objective was to be recognized as the premier convenience store in North Carolina, offering consistently fulfilling food choices in a fun, interactive environment."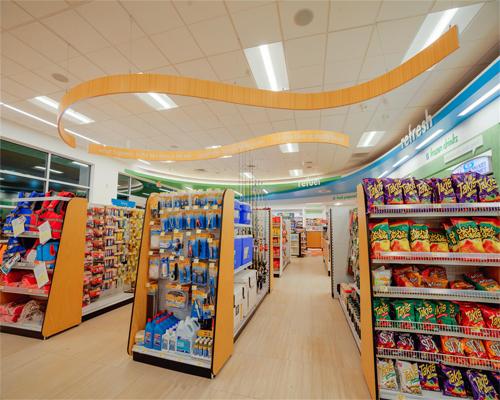 Cruizers' foodservice offering is a point of difference for the retailer, and both the layout and material selection of the prototype emphasize it. Additionally, a beverage station was created with architectural surrounds. It is divided into fountain drinks, hot beverages and frozen beverages for ease of customer navigation and selection. The fountain drink section is marketed with playful signage and phrasing to highlight Cruizers' signature fountain drinks, which are dispensed at 34 degrees, with proprietary chewy ice and a satisfaction guarantee.
The store's bright lighting emphasizes cleanliness and safety, with the lighting design itself integrated into the store design. Linear LED lights and pendant lights are used for feature lighting at key service points. The overall design encompasses simple forms, a neutral materials palette with accents of bold colors, combined with brightly colored graphics to create an energetic and inviting space.
DESIGNER: api(+)