Convenience Store News Celebrates Inaugural Future Leaders in Convenience Honorees
Get great content like this right in your inbox.
Subscribe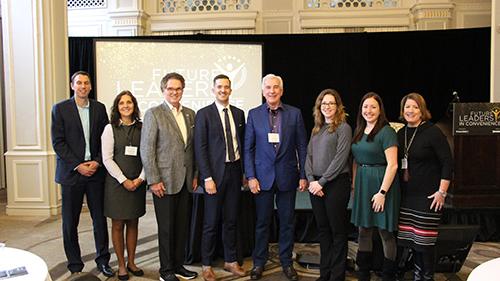 INDIANAPOLIS — Convenience Store News provided a glimpse of the c-store industry of tomorrow by honoring eight winners in its inaugural Future Leaders in Convenience awards program. The presentation ceremony was held Nov. 15 at the Omni Severin Hotel in Indianapolis as part of the first-ever Future Leaders in Convenience conference. 
The goal of the Future Leaders in Convenience program is to help develop the next generation of convenience retail leaders, aged 35 or younger, by providing a forum for talented young business people to hone their leadership skills, while recognizing the achievements of a select few emerging leaders.
The honorees were nominated by their peers and chosen for the ways in which they are already significantly contributing to their companies and the convenience store industry as a whole.
The 2018 Future Leaders in Convenience winners are: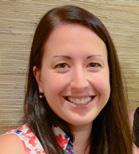 Amy DaSilva, Communications & Systems Specialist, QuickChek Corp.
DaSilva's convenience store career started with a part-time job at QuickChek the summer after she graduated from high school. While obtaining her degree in business with a concentration in marketing, she began working full-time for QuickChek, eventually moving into the IT department until 2016 when she made the move to human resources to take over internal communications.
In her current role for the New Jersey-based chain of more than 150 stores, she handles all internal communications to store employees, the support center and the operations team. This includes the company's internal website, magazine and newly launched QT TV.
She credits her success to QuickChek's culture of supportive team members, and she urges other young workers in the c-store industry to keep an open mind because you never know where you will end up or what your role will be in the future.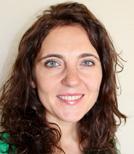 Vaida Kirkilaite, Brand & Advertising Manager, Southeast Business Unit, Alimentation Couche-Tard Inc./Circle K
Growing up in Lithuania, Kirkilaite began working full-time at age 19 while attending college. She worked during the day in the hotel and restaurant industry and attended night school, earning a bachelor's degree in finance and a master's degree in economics.
She joined Circle K in Europe as a category manager for center-store categories in 2008, responsible for candy and snacks. A year and a half later, she was promoted to manage foodservice, including coffee, food and bakery.
Six years later, she moved to the U.S., where she joined Circle K's Southeast Business Unit as a project and category manager. After piloting the introduction of Circle K's European coffee concept in the U.S., Kirkilaite was asked to extend her contract and take on a new role as advertising and brand manager. She is now in charge of all in-store advertising, including digital promotions on Circle K's mobile app and in-store screens, and external media elements such as radio, billboards and social media.
Her advice for other young employees in the industry is to stay true to their values, be patient and work hard. You also need to enjoy the work you are doing. You have to be engaged or you won't succeed, she said.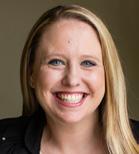 Stephanie Martone, Category Manager, OTP, Cumberland Farms Inc.
Martone didn't expect her job as a temporary employee in Cumberland Farms' planning department to last, as she was in the process of earning her master's degree at Bridgewater University after receiving a bachelor's degree in psychology and criminal justice. However, in 2006, she was hired as a merchandising analyst and later moved to a point of sale specialist before moving into the tobacco category.
She is most proud of her contributions to Cumberland Farms in the legislative arena, particularly on the local level, and for growing the OTP category year over year. Her advice for other young members of the industry is to attend as many convenience channel gatherings and shows as possible and to talk to as many people as they can to gain more knowledge and learn more about best practices.
"The people working in the industry are probably your best resources," she said. "Pick their brains and ask what they think are best practices in your area."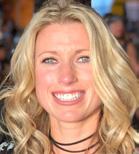 Christina Maurer, Category Manager, Packaged Beverages, BP/ampm
Maurer started out as a contract employee for BP while working toward a bachelor's degree in business administration with an emphasis in marketing. After starting as a category and planogram analyst, she made her way up to assistant category manager for packaged beverages and then category manager for non-alcoholic packaged beverages.
With more than eight years of experience managing packaged beverages and four years managing cold dispensed beverages, Maurer is viewed as an in-store expert on merchandising, pricing, management and sales of the category.
Her favorite aspect of her job is how it is always changing as the c-store industry itself is always changing. "Every day is different with unique challenges," she said. "I never stop growing and learning."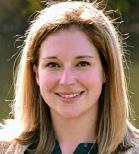 Kim Scully, Leader, Operations, Recruiting & Staffing, QuickChek Corp.
After graduating from Penn State University with a bachelor's degree in elementary education, Scully faced a market crash that offered few job opportunities, so she started working part-time as a substitute teacher and took an entry-level job at QuickChek, where she worked 10 hours a week at the checkout or making sandwiches.
She soon became a full-time assistant foodservice leader. From there, she became the store's tobacco manager, working with the category's vendors, and moved to the HR department when a role opened up. While working in benefits, she received QuickChek's Team Member of the Quarter award and, ultimately, the company's Team Member of the Year award.
For the past two years, Scully has been in a recruiting role. Last January, the company broke out recruiting as a separate unit from training and she was asked to be the team leader for operational recruiting and staffing. In her new role, she continues to improve the way QuickChek hires and onboards team members.

Her advice to other up-and-comers is to remain flexible; she had no idea when she was making coffee nine years ago that she would be doing the work she is doing today, so it's important to be able to change and change quickly.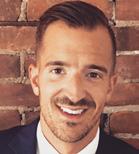 Aaron Smorodin, Director of North America Sourcing & Integration, Global Fuels, Alimentation Couche-Tard Inc./Circle K
After graduating from Carleton University in Ottawa with a bachelor's degree in commerce and international business, Smorodin began working at Imperial Oil in the retail and marketing division, before relocating to Vancouver as a retail territory manager.
Today, Smorodin works in Toronto as fuel director for Alimentation Couche-Tard. However, he will be making his way to the United States soon — relocating to Charlotte, N.C., to work in the global field office as director of North American sourcing and integration for global fuels.
His first project as fuel director for Couche-Tard was acquiring the Esso assets from Imperial Oil, which represented 2 billion liters of fuel — turning the retailer into a significant fuel player in the Toronto area.
He advises young professionals in the c-store industry to align themselves with a company that fits their values and to find a good mentor. Also, take feedback and ask for feedback while talking to your manager about career aspirations. And, finally, no matter your role, remember you are there to make the customer's day easy and to improve your company's position in the marketplace.
Chris Stewart, Senior Category Manager, Non-Alcoholic Beverages, 7-Eleven Inc.
A native of Australia, Stewart came to the United States to attend Arizona State University. After graduating with a degree in business and psychology, he returned to Australia to work for an accounting firm. Two years later, he returned to the U.S. and started in the convenience store industry in 2009. His first job in the U.S. was as a field consultant for 7-Eleven in California with responsibility for 10 stores.
Stewart then moved into store support at 7-Eleven's headquarters in Texas and took on a merchandising role, where he supported approximately half of the retailer's U.S. stores. He then moved into the service business unit, followed by the tobacco business unit. He returned to operations as a market manager for about 100 stores in New Jersey and Dallas. Today, Stewart manages all non-carbonated beverages, including water, isotonics, tea, coffee and juice. At the end of August 2018, his business unit had its highest volume sales month in 7-Eleven history.
His advice to young people just starting out in the c-store industry is to "own your own career. Don't rely on other people. Work hard and deliver results and the opportunities for growth will arise."
Ian Stewart, Tobacco Category Buyer, Go Mart
Stewart has a hand in all aspects of Go Mart's tobacco department. He is known for having a passion for the category and an expansive knowledge of the current status and what is driving growth for the future. According to his nominator, Stewart is always seeking out new and innovative ideas that will grow the business, and is respectful of both competitors and manufacturers.