Convenience Stores Won With National Coffee Day Deals
Get great content like this right in your inbox.
Subscribe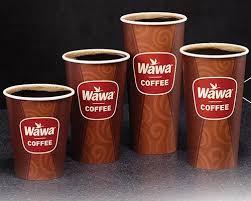 NATIONAL REPORT — Convenience stores and coffee go hand-in-hand, so it's no surprise that c-store retailers seized the opportunity to celebrate National Coffee Day with special deals and promotions.
As Convenience Store News previously reported, c-store retailers marked the holiday on Sept. 29 with offers spanning from free cups of coffee to discounted prices.
Looking back on the day, GasBuddy analyzed which retailer's coffee deals attracted the most consumers looking for a cup of joe.
GasBuddy's data found that on Sept. 29, the average visits per station at Wawa Inc. locations nationwide increased 8.4 percent when compared to the previous week — nearly 6 percent more than the other five retailers included in the study.
Wawa offered a coupon for a free coffee to all members of its Wawa Rewards loyalty program.
"This shows the importance of loyalty. Anyone can offer a free cup of coffee, but Wawa has created a huge base of loyal customers who can be mobilized with fun and relevant offers," said Frank Beard, convenience store and retail trends analyst at GasBuddy. "Of course, it doesn't hurt to have quality foodservice. In GasBuddy's recent study, Wawa captured the top spot for best gas station coffee in six states."
The runner-up on National Coffee Day, according to GasBuddy's data, was Wawa's cross-state rival, Sheetz Inc. The average visits per station at Sheetz locations nationwide increased 3 percent when compared to the previous week.
Sheetz offered free cold brew for anyone who ordered through its mobile app.
Boston-based GasBuddy is a smartphone app designed to connect drivers with their "Perfect Pit Stop." GasBuddy is a leader in crowdsourced information to help drivers find the best gas prices, closest stations, friendliest service, cleanest restrooms, and the tastiest coffee.