Couche-Tard Plans to Keep Holiday Stationstores Banner
Get great content like this right in your inbox.
Subscribe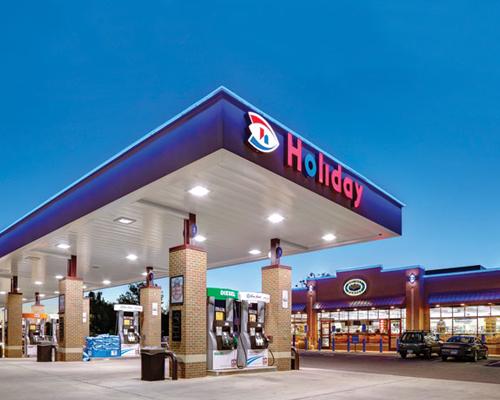 BLOOMINGTON, Minn. — Despite transitioning its convenience stores to its global Circle K brand, Alimentation Couche-Tard Inc. plans to keep a well-known Midwest banner intact.
The global retailer's pending deal with Holiday Cos. to acquire all the issued and outstanding shares of Holiday Stations Inc. and certain affiliated companies, including the Holiday Stationstores retail network, is on track to close in the third quarter of Couche-Tard's 2018 fiscal year.
Once it is in the books, Couche-Tard expects to continue using the Holiday brand and logo, according to the Minneapolis/St. Paul Business Journal.
"Holiday Stationstores have strong name recognition and reputation in the region, and we plan to continue that legacy (which includes the name/brand) following the close of the acquisition," Lisa Koenig, Couche-Tard's North America director of communications said in a statement to the news outlet.
The company declined to comment on specific locations and it is unknown if all 500-plus Holiday Stationstores sites will retain the name or if some will be rebranded Circle K, the news outlet reported.
Holiday is a privately owned company based in Minnesota and was founded by the Erickson family in 1928.
Of its 522 c-stores, 374 are company-operated and 148 are franchises. It has locations in 10 states: Minnesota, Wisconsin, Washington, Idaho, Montana, Wyoming, North Dakota, South Dakota, Michigan and Alaska.
Holiday's retail sites sell fuel under the Holiday brand and the company operates 221 car washes.
The company also operates a food commissary, which could play a key role in Couche-Tard's foodservice journey, as CSNews Online previously reported.
"They've had a long time to really refine the offers they have, the products they have, what travels well, what freezes well, what can be reheated, and turn out a high-quality product," President and CEO Brian Hannasch stated during Couche-Tard's fourth quarter and fiscal year 2017 earnings call this week.
"We certainly see an opportunity to leverage not only the commissary itself, but the learnings that Holiday has in terms of doing that in a broader sense and certainly outside of core markets where you are delivering fresh every day," the chief executive continued.
As of July 23, Laval, Quebec-based Couche-Tard's network comprised 9,471 convenience stores throughout North America, including 8,129 stores with road transportation fuel dispensing. Its North American network consists of 18 business units, including 14 in the United States covering 42 states and four in Canada covering all 10 provinces.
In addition, through CrossAmerica Partners LP, Couche-Tard supplies road transportation fuel under various brands to more than 1,200 locations in the United States.
In Europe, Couche-Tard operates a broad retail network across Scandinavia, Ireland, Poland, the Baltics and Russia through 10 business units. As of July 23, Couche-Tard's European network comprised 2,754 stores.
In addition, under licensing agreements, more than 1,700 stores are operated under the Circle K banner in 13 other countries and territories.