Couche-Tard Mines Reverse Synergy Opportunities From Holiday Cos. Acquisition
Get great content like this right in your inbox.
Subscribe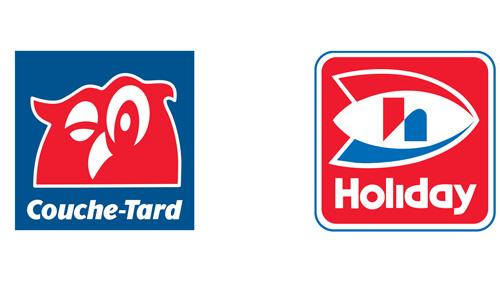 LAVAL, Quebec — In addition to bringing more stores into a retailer's footprint, acquisitions offer an opportunity to adopt new operational tactics in an organization. 
This "reverse synergy" is something Alimentation Couche-Tard Inc. is tapping into with its recent acquisition of Holiday Cos.
First announced in July 2017, Couche-Tard closed on the deal for Minnesota-based Holiday and its Holiday Stationstores locations late last year. The transaction included 522 c-stores, a food commissary and a fuel terminal. The convenience stores operate in 10 states: Minnesota, Wisconsin, Washington, Idaho, Montana, Wyoming, North Dakota, South Dakota, Michigan and Alaska, as Convenience Store News previously reported.
"I feel great about Holiday. As we said when we closed the transaction, it's just a very, very strong, disciplined team that's built a great brand up in the Northern Tier of the U.S.," Couche-Tard President and CEO Brian Hannasch said during the company's first-quarter 2019 earnings call on Sept. 6. "In terms of synergies itself, we're very close already to our synergy goal after just not even a year."
Couche-Tard is currently working on scaling food pilot programs, largely copying the Holiday model, in multiple markets in the coming quarters, the chief executive said, adding that "we look forward to seeing those results toward the end of the fiscal year."
Hannasch also explained that a "dedicated small team" is actively working on reverse synergy opportunities.
"Holiday has a very unique promotional process that forces discipline into what we promote, how we promote it, but also very strong response from the customers. This is in pilot in five of our U.S. business units," he reported. 
In another example, Couche-Tard is taking a hard look at bringing Holiday's labor model into its operations.
"Holiday has very detailed time studies to build their labor model, so we are actively working to incorporate that into our North American suite of labor tools," Hannasch added.
As of July 22, Laval-based Couche-Tard's network comprised 9,978 convenience stores throughout North America, including 8,691 stores with road transportation fuel. Its North American network consists of 19 business units, including 15 in the U.S. covering 48 states and four in Canada covering all 10 provinces.
In addition, through CrossAmerica Partners LP, Couche-Tard supplies road transportation fuel under various brands to approximately 1,300 locations in the U.S.
In Europe, Couche-Tard operates a broad retail network across Scandinavia, Ireland, Poland, the Baltics and Russia through 10 business units. As of July 22, Couche-Tard's European network comprised 2,723 stores, the majority of which offer road transportation fuel and convenience products, while the others are unmanned automated fuel stations that only offer road transportation fuel.
In addition, under licensing agreements, more than 2,000 stores are operated under the Circle K banner in 16 other countries and territories, which brings the worldwide total network to more than 16,000 stores.