Couche-Tard's Game Plan Includes Foodservice & Digital Platform Expansion
Get great content like this right in your inbox.
Subscribe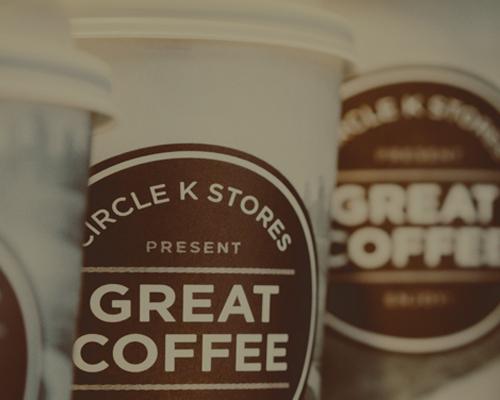 LAVAL, Quebec — Alimentation Couche-Tard Inc. hired its first chief marketing officer in November, and the convenience store retailer has been putting him to work.
"As we continue our effort to bring more customers into our stores and drive our sales, our new marketing officer Kevin Lewis and his team are doing important work on marketing and merchandising trends and strategies," Couche-Tard President and CEO Brian Hannasch said during its third-quarter fiscal 2018 earnings call on March 21.
"While we know that 80 percent of our sales are driven by approximately 26 percent of our customers, we're taking steps to understand all of our customers and how we can engage them and offer them products that are more relevant and more personalized," he added. 
Notably, Couche-Tard is using proprietary customer engagement software to offer specific discounts in key categories. In addition, the retailer's decentralized business structure allows it to pilot programs in different markets, segment its offers to specific regional preferences, and do this via a faster, more effective use of capital, the chief executive explained.
Under Lewis, the marketing team is focusing on Couche-Tard's foodservice initiatives, as the retailer increases the number and expansion pace of its offerings.
This focus is paying off, according to Hannasch, as the third-quarter results showed same-store foodservice sales in Europe up 3.8 percent vs. the same quarter last year.
The retailer is also seeing growth in hot dispensed beverages in Europe and Canada.
"This quarter, we broke the 3,000-site market in terms of number of stores now selling Simply Great Coffee, with the offer now in 3,109 sites around the world. As we embrace our hot coffee platform, we will be augmenting that coffee offering to reflect local tastes," Hannasch explained.
In Norway, which acts as a laboratory of sorts for Couche-Tard, the company is experimenting with new design layouts inside the store, as well as menu options "that really raise the bar in terms of quality and breadth of offer," according to Hannasch.
"Across Scandinavia, we're working with different culinary teams to explore new food concepts where we will utilize our global scale to introduce these offerings and apply the learnings strategically in regions across the network," he said.
Hannasch also pointed to the car wash program Couche-Tard piloted three years ago in Sweden, which is now showing strong results.
"From those, we rolled out these innovative programs to 45 sites now in the U.S. We're very encouraged with the results and we will be extending it to over 1,000 sites in the U.S and Canada in the coming months," he reported.
As of Feb. 4, Laval-based Couche-Tard's network comprised 10,020 convenience stores throughout North America, including 8,698 stores with road transportation fuel dispensing. Its North American network consists of 19 business units, including 15 in the United States covering 48 states and four in Canada covering all 10 provinces.
In addition, through CrossAmerica Partners LP, Couche-Tard supplies road transportation fuel under various brands to more than 1,300 locations in the U.S.
In Europe, Couche-Tard operates a retail network across Scandinavia, Ireland, Poland, the Baltics and Russia through 10 business units. As of Feb. 4, Couche-Tard's European network comprised 2,730 stores, the majority of which offer road transportation fuel and convenience products, while the others are unmanned automated fuel stations that only offer road transportation fuel.
In addition, under licensing agreements, more than 1,900 stores are operated under the Circle K banner in 14 other countries and territories, which brings the worldwide Circle K total network to more than 15,900 stores.