Dispute Between TravelCenters & Comdata Still Not Resolved
Get great content like this right in your inbox.
Subscribe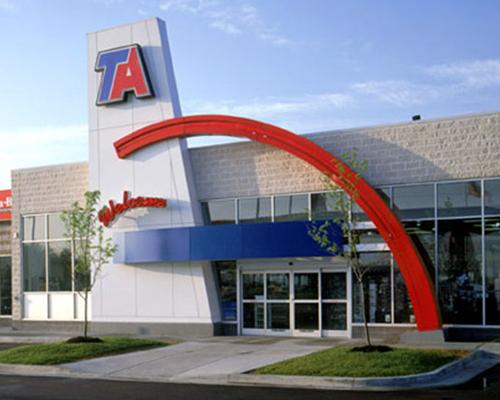 WESTLAKE, Ohio — TravelCenters of America LLC scored a legal victory against Comdata Inc. this past September, but the battle in the courts wages on.
TravelCenters President and CEO Andrew Rebholz provided an update on the ongoing litigation with Comdata, one of its primary fuel card transaction processors, during the company's fiscal fourth-quarter 2017 earnings call, held Feb. 28.
The legal battle centers on fees charged by Comdata to TravelCenters for processing payments at the retailer's locations using Comdata fuel cards. As Convenience Store News previously reported, TravelCenters began its litigation against Comdata on Nov. 30, 2016 in response to communications from Comdata alleging that TravelCenters had breached certain agreements that require Comdata to process customer transactions using Comdata cards at set fees through Jan. 2, 2022.
Following a trial, the Delaware Court of Chancery on Sept. 11, 2017 ordered Comdata to honor TravelCenters' contract terms and reimburse the retailer for all excess amounts charged since Feb. 1, 2017 plus interest. The decision also required Comdata to reimburse TA for "reasonable attorneys' fees." The final amount of the payment due was to be determined by post-trial proceedings.
According to Rebholz, the litigation has not yet been resolved, even though a brief regarding recovery of litigation costs was completed in early January. TravelCenters is awaiting the court's final ruling.
"Our position is that we should recover from Comdata all of our litigation costs and Comdata's position is that we should recover a lesser amount," Rebholz reported. "Given the level of uncertainty surrounding this legal matter, we have not yet recognized any amount of recovery of our litigation costs in our financial statements and will not do so until after the court has issued its ruling.
"As a reminder, we and Comdata previously agreed upon the amount of transaction fees Comdata was held in excess of contractual amounts and the company has paid this amount to us," he added.
Westlake-based TravelCenters of America operates travel centers, convenience stores and standalone restaurants. Its travel centers operate under the TravelCenters of America, TA, Petro Stopping Centers and Petro brand names. Its c-stores operate principally under the Minit Mart banner, and the standalone restaurants operate principally under the Quaker Steak & Lube brand name.