Doubts Cloud iQOS Review Process
Get great content like this right in your inbox.
Subscribe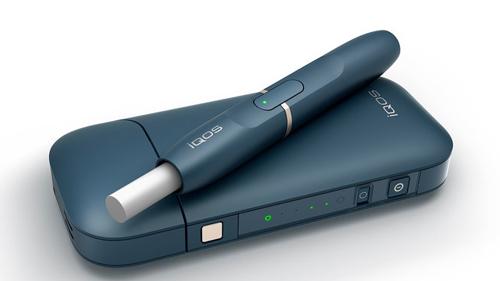 SILVER SPRING, Md. — Philip Morris International's (PMI) bid to have its heat-not-burn tobacco product got off to a rocky start.
On Jan. 25, the Food and Drug Administration's (FDA) Tobacco Products Scientific Advisory Committee (TPSAC) rejected the tobacco company's reduced-risk claims for iQOS, with the majority of the panel voting no in three out of four questions posed to it on the health risk and exposure, and labeling and advertising for the product, according to Bonnie Herzog, managing director of tobacco, beverage and convenience store research at Wells Fargo Securities LLC.
However, Herzog does not view the panel's actions as "a total disaster."
In December 2016, the international tobacco company submitted a Modified Risk Tobacco Product (MRTP) for iQOS, followed by a Premarket Tobacco Product application (PMTA) in March 2017.
TPSAC took up the MRTP bid at two-day meeting Jan. 25.
"Much of the panel's concerns were around how PMI worded it's proposed reduced-risk claims and how PMI 'messages' those claims to the consumer — we're hopeful there is room for PMI and the FDA to work on this," she explained.
In addition, the TPSAC recommendation to the FDA is non-binding.
"The FDA, we think, seems more supportive of ultimately approving PMI's MRTP application as it is in line with agency's plan for a comprehensive nicotine strategy," Herzog said.
"We note, however, the panel's seeming dissatisfaction with PMI's data on topics such as youth initiation, impact on vulnerable populations, and in support of some of the claims as currently worded," she added.
Explaining iQOS's road to approval is a process, she expects the agency to request more data and research to more effectively demonstrate the science to support the claim that switching to iQOS from combustible cigarettes reduces risk of disease and exposure to harmful toxins.
"Ultimately we think the chances for the FDA to approve PMI's MRTP are still good but timing is tough to predict," Herzog said.
The FDA will continue to review PMI's MRTP application for the heat-not-burn tobacco product, though nailing down a timeline is not easy. As Herzog pointed out, the agency took roughly 20 months to issue its final decision — ultimately, to deny — a MRTP application filed by Swedish Match. The tobacco company filed for a modified-risk label for eight sub-brands in its General snus product line in June 2014.
The FDA ruled on the application in December 2015, as CSNews Online previously reported.
"We continue to expect [Premarket Tobacco Application (PMTA)] approval of iQOS and continue to believe this could be in the next few months," Herzog said.
According to Vivien Azer, director and senior research analyst at Cowen and Co., PMI put together a better package for the TPSAC to review than Swedish Match, "but ultimately they were presenting to a largely anti-tobacco audience."