Dunkin' Donuts Launches Menu Aimed at Snacking
Get great content like this right in your inbox.
Subscribe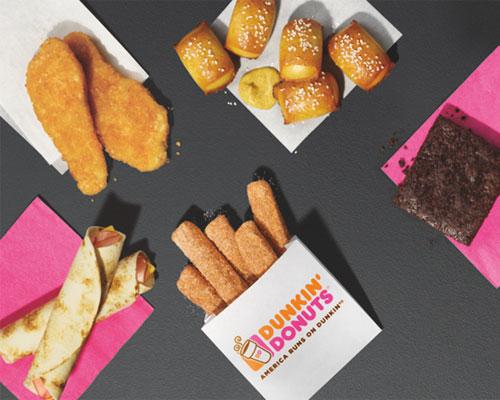 CANTON, Mass. — Dunkin' Donuts has long been a leader in the breakfast daypart, but now the coffee and doughnut chain wants to be more competitive later in the day.
As part of its efforts to reach more consumers throughout the day, Dunkin' is launching the Dunkin' Run menu, which is aimed at take-out customers, offers a handful of items for the low price point of $2, reported USA Today.
"We know that the 'Dunkin' Run' is a daily part of many of our guests' lives as they keep themselves and their friends running, so we're excited to launch a new menu offering fresh ways to satisfy any craving any time of day," said Tony Weisman, Dunkin's U.S. chief marketing officer.
While the new menu has launched nationwide, it's not yet available at all Dunkin' Donuts locations.
Among the items on the Dunkin' Run menu are the chain's new Donut Fries, chicken tenders with a waffle-like coating, Ham and Cheese Roll-Ups using flour tortillas, and Pretzel Bites served with a spicy brown mustard. 
For those with a sweet tooth, the menu also includes a gluten-free fudge brownie, as the brand recognizes "the importance of providing alternative choices for people with dietary restrictions," noted Weisman. 
Canton-based Dunkin' Brands Group's 100-percent franchised business model includes more than 12,500 Dunkin' Donuts restaurants.