EG Group Names President for U.S. C-stores
Get great content like this right in your inbox.
Subscribe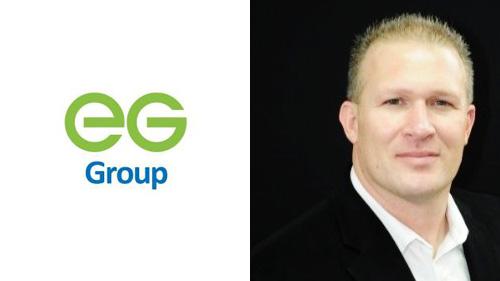 CINCINNATI — EG Group tapped industry veteran Jay Erickson to lead its U.S. convenience store portfolio.
As president of c-store for EG America LLC, Erickson will oversee a network of nearly 1,000 convenience stores and gas stations across 23 states. He took the reins in late September.
U.K.-based EG Group entered the U.S. c-store channel with the acquisition of 762 c-stores from The Kroger Co. earlier this year. The $2.15-billion with the Cincinnati-based retailer included 66 franchise operations, operating in 18 states and employing 11,000 associates under the following banner names: Turkey Hill, Loaf 'N Jug, Kwik Shop, Tom Thumb and Quik Stop.
It followed the move with a definite agreement to buy 225 Minit Mart locations from Westlake, Ohio-based TravelCenters of America. That $330.8-million transaction is expected to close in the fourth quarter.
Erickson brings to the role almost 30 years of experience in c-store operations, marketing, merchandising and strategy. He most recently served as president of the Tom Thumb and Turkey Hill banners.
In his new role, Erickson will directly report into Mohsin Issa, founder and co-CEO, EG Group. He will be based out of EG Group's North American headquarters in Cincinnati.
According to the company, Erickson will receive the necessary support and handover from outgoing president, Jeff Parker. Parker announced this summer he would be stepping down as president in the fall.
"We would like to take this opportunity to thank Jeff for his contribution and wish him all the best for the future," the company said in a statement.
"We are delighted to have appointed Jay Erickson to lead the strategic development and retail operations in the [U.S.]. I am committed to facilitate the establishment of an effective management team to support both Jay in his new role and our U.S. expansion plans," said Mohsin Issa.
"We firmly believe Jay's depth of experience of in store operations and his hands on retail operator approach will help lead EG America into the future. As entrepreneurs who have grown a multinational business from a single convenience store, we are proud to have given numerous colleagues the opportunity to take on senior roles which they would not have dreamt off," he added. "We reward individuals who show the right endeavor and desire to succeed in retail with additional leadership responsibility. This is an incredibly exciting time for EG America's growth, and I look forward to working with my team."
Erickson's immediate focus will be to develop an effective retail strategy, integrating acquired convenience store assets and creating a retail culture that aims to exceed customer expectations.
"The EG Group owners and senior leadership are committed to investing in U.S. convenience store assets as seen by the Minit Mart acquisition, procurement of new-to-industry development plots, engaging brand partners, commitment to invest in people, systems and stores," Erickson said.
"I am a passionate believer that a culture of empowerment that starts from within will drive strong business results and the necessary behavior change," he added.
Now that EG America is in a period of transition, Zuber Issa, founder and co-CEO, explained that the company needs to focus on establishing a retail culture that will allow its c-stores to be recognized as retail destinations known for investment, innovation and providing a brand offer customers can trust.
"With Jay, we get an exceptional retail professional with a proven store operator track record. He is also somebody who can inspire team members to deliver a best-in-class customer experience in fuel, convenience store and food-to-go. He truly embodies EG Group's vision and values," Issa said.