TravelCenters of America Exits Standalone C-store Business With EG Group Deal
Get great content like this right in your inbox.
Subscribe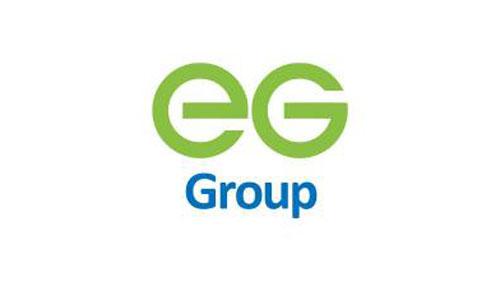 WESTLAKE, Ohio — Five years after entering the standalone convenience store business, TravelCenters of America LLC (TA) is saying goodbye.
The Westlake-based company entered into a definitive agreement to sell its Minit Mart convenience store business for approximately $330.8 million to U.K.-based EG Group.
The portfolio includes 225 standalone c-stores and certain other related assets in nine states. With the sale, TravelCenters exits the standalone convenience store business and turns its focus to its core travel center business.
In TravelCenters' latest filings, the convenience store business included 230 standalone stores. The five sites that are not part of the portfolio included in this transaction are either part of a joint venture, under a multi-site lease, or are being converted to TA Express smaller-format travel centers.
"When the sale of this business is completed, TA will exit the standalone convenience store business, allowing us to increase our focus on our core travel center operation, which we believe is a business where we have many competitive advantages," said CEO Andy Rebholz.
"Robust" Sale Process
According to Rebholz, TravelCenters began marketing its Minit Mart portfolio in late May and approximately 40 parties were invited to participate in the sale process. The parties, he noted, encompassed both strategic buyers — all the names you expect to be on the list if you were looking to potentially sell a c-store chain — as well as financial private equity potential buyers. Of those parties, roughly 20 participated in round one.
"As a result, I believe we had a very robust process and the market has spoken, if you will," he said, adding that final bids were received from multiple parties about a week and a half ago.
"We were fortunate throughout the process of marketing this portfolio to have multiple parties interested in expanding their convenience store business. We believe the EG Group has the scale and brand strength required to take the Minit Mart stores to an even stronger performance level," Rebholz said during a conference call Sept. 4.
The chief executive views the deal as a significant positive for TA.
"Year-to-date in 2018, our travel centers accounted for approximately 93 percent of consolidated site-level gross margin in excess of site-level operating expenses, while our convenience store segment represented approximately 6 percent of that measure," he explained.  
"However, our leadership team and skilled support staff spent a disproportionate amount of time involved with our convenience stores. This transaction will mean more time and expertise devoted to opportunities within our core travel center operations — a business where we believe we have many competitive advantages, including an industry-leading truck services business and one of the largest nationwide travel center networks," Rebholz added.
The Numbers
TA currently expects to use the net proceeds from the sale to reduce leverage and/or invest in travel center growth initiatives.
Benefits of the Transaction for TravelCenters of America
Exit from the standalone convenience store business

Use net proceeds to reduce leverage and/or invest in travel center growth initiatives

Eliminate approximately $10.2 million of annual SG&A costs
The growth initiatives may include expanding its truck service program and growing its nationwide network of travel centers, including investing in the recently announced TA Express travel center format and pursuing new franchising opportunities.
"Our standalone convenience stores have been a part of our business for nearly five years. We want to thank our corporate and field employees for their hard work and commitment to our customers throughout the period we have operated these convenience stores," said Rebholz.
During the 12 months ended June 30, the Minit Mart portfolio generated EBITDA of approximately $24.5 million. This EBITDA amount included selling, general and administrative (SG&A) expenses of $10.2 million that were directly associated with the portfolio during the time period. TA believes it will eliminate that amount of annual expenses upon the closing.
The purchase price for the transaction represents a 13.5x multiple of the EBITDA generated by the portfolio of assets to be sold during the 12 months ended June 30.
The site-level gross margin in excess of site-level operating expenses of TA's convenience store segment for the 12 months ended June 30 was $39.9 million.
Based on a total sale price of $330.8 million, TA expects to recognize an impairment charge of approximately $101.5 million in the third quarter of 2018 to recognize the convenience store business as held for sale and a discontinued operation.
Based on this total sale price and the estimated expenses related to the transaction, TA expects the net cash proceeds from this transaction to be approximately $320.1 million.
The $330.8-million total sale price includes $25.8 million of estimated net working capital items that are based on balances as of June 30, which are subject to adjustment based on the actual balances of these items at or near closing, and any change to this estimated net working capital amount will affect the net cash proceeds TA receives from this transaction.
EG Group Takes Big U.S. Steps
EG Group came onto the U.S. convenience store scene with guns blazing earlier this year, reaching a deal to acquire The Kroger Co.'s convenience store portfolio for $2.15 billion, as Convenience Store News previously reported.
Included in that sale were 762 convenience stores, including 66 franchise operations, operating in 18 states and employing 11,000 associates under the following banner names: Turkey Hill, Loaf 'N Jug, Kwik Shop, Tom Thumb and Quik Stop.
Cincinnati-based Kroger's supermarket fuel centers and its Turkey Hill Dairy were not included in the sale. The deal closed in April.
Through that purchase, EG Group established a U.S. headquarters in Cincinnati. At the time, the company said its entry into the U.S. convenience channel set up an opportunity to secure additional assets in North America.
According to EG Group, Minit Mart's operations "are highly complementary" to its existing operations in the U.S.
"We have a firm commitment to growing our presence in the [U.S.], the world's largest convenience market, and are extremely pleased to have signed definitive transaction documents to acquire the Minit Mart network from TravelCenters. The Minit Mart portfolio will be a strong addition to our business," said Mohsin Issa, founder and co-CEO of EG Group.
"Our group's ability to maintain consistency in brand standards along with delivering the right customer experience have made EG Group a partner of choice. Our proven track record of developing similar portfolios, creating career opportunities and being able to leverage our relationships with leading retail brands to meet customer needs and align with market trends is second to none," Issa added.
In all, its acquired business employs almost 2,500 employees and generated revenue of $720 million in fiscal year 2017. With the inclusion of the Minit Mart portfolio, EG Group will own and operate roughly 1,000 sites in the U.S. 
"For the past 17 years, we have had a vision of becoming a leading gas station/convenience store operator around the world. This is another exciting international milestone on our growth journey," explained Zuber Issa, founder and co-CEO of EG Group. "The Minit Mart acquisition will underpin a more sustainable network, allow us to explore further real estate development prospects and, more importantly, provide further growth opportunities in the [U.S.] for all our colleagues."
Expected Q4 Closing
TravelCenters and EG Group expect to complete the transaction in the fourth quarter. It is subject to customary closing conditions.
Citigroup Global Markets Inc. is acting as exclusive financial advisor to TA in this transaction. Skadden, Arps, Slate, Meagher & Flom LLP is acting as legal advisor to TA.
TravelCenters of America operates in 43 states and Canada, principally under the TA and Petro Stopping Centers travel center brands.
Legal advisors to EG Group are Eversheds Sutherland LLP, and Kirkland & Ellis LLP. Barclays Bank plc have acted as M&A advisers to EG Group and have also underwritten the debt financing for the deal.
EG Group, also known as Euro Garages, was founded in 2001 by brothers Mohsin and Zuber Issa with the acquisition of a single petrol filling station in Bury, Greater Manchester. Since then, the company has established itself as one of Europe's leading petrol forecourt and convenience retailers. It has relationships with national and global retail and convenience brands, including Starbucks, KFC, Texaco, Spar, Carrefour, Burger King and Esso.