EG Group Taps PriceAdvantage's Fuel Pricing Platform for Former Kroger C-stores
Get great content like this right in your inbox.
Subscribe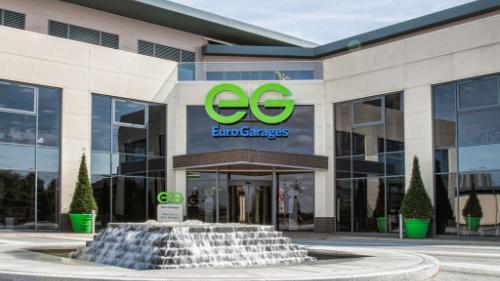 CINCINNATI — The former Kroger convenience store brands that were acquired by U.K.-based EG Group are now taking advantage of PriceAdvantage's fuel price management and execution software. 
EG Group took over Kroger c-stores, including Quik Stop, Kwik Shop, Loaf 'N Jug, Turkey Hill and Tom Thumb, in a $2.15-billion deal earlier this year, as Convenience Store News previously reported. The company has since selected PriceAdvantage to execute the stores' fuel pricing strategies.
"Price Advantage has supported EG Group in the U.K., creating functionality to meet unique pricing processes," said Chip Stadjuhar, president and CEO of Skyline Products. "We are proud to now support their fuel marketing efforts here in the U.S. and are exciting to watch the EG Group implement their unique and innovative business model across their newly acquired stores."
PriceAdvantage was installed and running among the more than 700 U.S. stores in just weeks by using pre-built integrations with NCR Radiant and PDI.
Through the partnership with PriceAdvantage, fuel pricing analysts at Quik Stop, Kwik Shop, Loaf 'N Jug, Turkey Hill and Tom Thumb can immediately establish new fuel prices and easily push those prices to the point-of-sale, pumps and price signs.
Further, EG Group can now centralize pricing strategies, enabling regional pricing analysts to "manage by exception" and only spend time on stores/districts where proposed price changes fall outside of established pricing rules.
"The PriceAdvantage team responded very quickly to help integrate the fuel pricing at our newly acquired Kroger stores into EG Group's PriceAdvantage network," said Javed Rashid Patel, EG Group's head of fuel pricing. "This partner approach is very much appreciated — it means there is one less thing to worry about as we move into the U.S. market. What also makes PriceAdvantage unique is the ability to push prices all the way to the pole — something that is critical to our operations."
EG Group is a leading independent fuel station and convenience retailer, with a diversified portfolio of sites across eight European countries and also North America. By the end of 2018, EG Group will operate roughly 5,000 sites globally, employing more than 25,000 people and generating pro-forma revenues in excess of $20 billion.
PriceAdvantage is a division of Skyline Products.