10/22/2018
FDA Considering Ban on C-store E-Cigarette Sales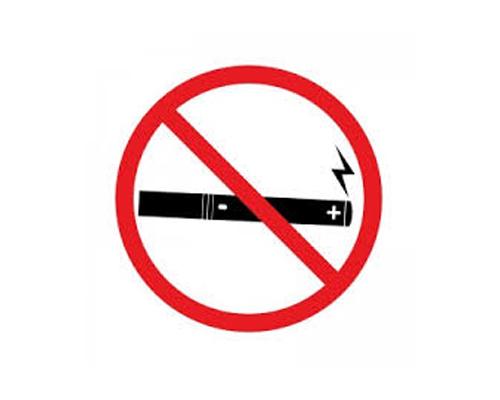 SILVER SPRING, Md. — The Food and Drug Administration (FDA) commissioner signaled that electronic cigarettes and vapor products may no longer be available at convenience stores.
On Oct. 19, FDA Commissioner Scott Gottlieb told CNBC that regulators are considering banning the sale of some e-cigarettes in convenience stores. Instead, the items would be available in vape shops.
"We're looking at what can be sold in brick-and-mortar stores and whether or not flavored products can be sold in regular stores like a 7-Eleven and a truck stop and a gas station, or whether or not flavored products on the market should be confined to adult vaping shops, which generally tend to do a better job of checking ID," Gottlieb said on Squawk Box.
His comments come on the heels of a summer-long nationwide blitz of retail stores and online sites conducted as part of the FDA's crackdown on the sales of e-cigarette and vapor products to underage users.
As a result of the historic enforcement, the agency issued more than 1,300 warning letters and fines to retailers who illegally sold e-cigarette and vapor products to minors, as Convenience Store News previously reported.
NACS, the Association for Convenience & Fuel Retailing, raised objections to any possible ban in the convenience channel.
"To make progress on the issue of minors obtaining e-cigarettes, the FDA should work cooperatively with organizations like We Card and NACS that provide age verification training to tens of thousands of retailers and it should enforce the law against the most questionable actors that it has typically ignored," said Lyle Beckwith, NACS senior vice president for government relations.
"The FDA has refused to share the data it has on the inspections it has carried out of vape shops and other stores that would allow the industry to evaluate and address any shortcomings," he added.
Beckwith also noted that the convenience channel has improved its compliance rate in keeping tobacco products out of the hands of underage consumers.
"All the information available shows that the convenience industry has consistently improved compliance through improved training to prevent underage sales and that indeed the industry has succeeded in achieving compliance much higher than required by the federal government under the Synar requirements," he explained.
The Synar regulation requires states to have laws prohibiting the sale and distribution of tobacco products to minors. 
"If FDA thinks otherwise, it needs to have some factual basis for it. Banning the convenience industry from selling e-cigarettes would be counterproductive as it would simply mean that minors will seek e-cigarettes from less regulated channels of sale," Beckwith said.