FDA Cracks Down on E-Cigs in 'Historic' Enforcement Effort
Get great content like this right in your inbox.
Subscribe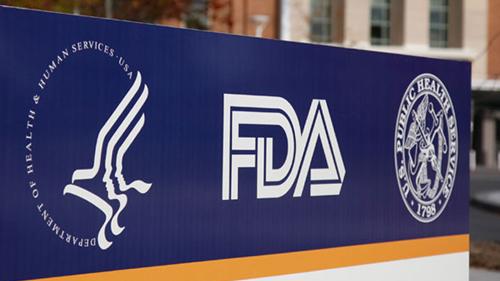 SILVER SPRING, Md. — The Food and Drug Administration continues its crackdown of electronic cigarettes and vapor products, and is even taking another look at flavored e-cigarettes.
On Sept. 12, the agency announced it issued more than 1,300 warning letters and fines to retailers who illegally sold e-cigarette and vapor products to minors during "a nationwide, undercover blitz" of retail stores and online sites this summer.
In the wake of the massive inspection effort, FDA Commissioner Scott Gottlieb signaled that the agency intends to take new and significant steps to address this challenge.
"We're committed to the comprehensive approach to address addiction to nicotine that we announced last year. But at the same time, we see clear signs that youth use of electronic cigarettes has reached an epidemic proportion, and we must adjust certain aspects of our comprehensive strategy to stem this clear and present danger," he said.
"This starts with the actions we're taking today to crack down on retail sales of e-cigarettes to minors. We will also revisit our compliance policy that extended the dates for manufacturers of certain flavored e-cigarettes to submit applications for premarket authorization," the commissioner added. "I believe certain flavors are one of the principal drivers of the youth appeal of these products. While we remain committed to advancing policies that promote the potential of e-cigarettes to help adult smokers move away from combustible cigarettes, that work can't come at the expense of kids."
To read Gottlieb's full statement, click here.
During the recent enforcement initiative from June through August, the FDA found the vast majority of the violations were for the illegal sale of five e-cigarette products — VUSE (British American Tobacco, blu (Imperial Brands subsidiary Fontem Ventures), JUUL, MarkTen XL (Altria Group Inc. subsidiary Nu Mark LLC) and Logic. These five brands currently comprise over 97 percent of the U.S. market for e-cigarettes, according to the agency.
Based on these results, the FDA issued letters to the manufacturers of the five brands asking each company to submit within 60 days plans describing how they will address youth access and use of their products.
According to the agency, if they fail to do so, or if the plans do not appropriately address this issue, the FDA will consider whether it would be appropriate to revisit the current policy that allows these products to stay on the market without a marketing order from the agency.
This could mean requiring these brands to remove some or all of their flavored products that may be contributing to the rise in youth use from the market until they receive premarket authorization and otherwise meet all of their obligations under the law.
In addition, the FDA issued 12 warning letters to online retailers that are selling misleadingly labeled and/or advertised e-liquids resembling kid-friendly food products such as candy and cookies. These products were the subject of agency action in May and were subsequently pulled from the market by the manufacturers.
However, the retailers receiving the warning letters today are still advertising and selling the products. Several of these retailers were also cited for illegally selling the products to minors.
The Analysts Weigh In
The FDA's crackdown on e-cigarette and vapor products may not be good news to some manufacturers, but it could be a positive sign for others.
"This morning, the FDA announced that they will consider taking more aggressive action on e-cigarettes (including potentially banning flavors) to curb the rapidly growing use of the products among underage consumers. Given the competitive threat from JUUL, this is a notable positive for big tobacco," said Vivien Azer, director and senior research analyst at Cowen.
She noted there has been a growing concern among tobacco investors about the popularity of JUUL and any negative impact on the cigarette industry.
"Given that big tobacco has yet to find a productive way to meaningfully compete against JUUL, an FDA decision to pull flavors from the market would be a notable positive for The Altria Group Inc., British American Tobacco, Imperial Brands plc, and Japan Tobacco as it would reset the competitive landscape in vapor," she explained.
Considering the FDA launched a youth tobacco prevention campaign earlier this year, the latest news is not completely unexpected.
"We are not at all surprised by the FDA's announcement as it has been focused on this topic for quite some time and has specifically targeted sales of JUUL to minors in the recent past," said Bonnie Herzog, managing director of tobacco, beverage and convenience store research at Wells Fargo Securities LLC.
"Given JUUL's strong appeal to youth and the FDA's comments around flavors, we believe JUUL is most at risk. Given the market's overarching concerns about JUUL's impact on cigarettes, especially Marlboro, we think a potential 'ban' on JUUL would be positive for Altria," she added.
However, both analysts raised some concern.
For Herzog, a key difficulty for the FDA "is arriving at an appropriate level of regulation of tobacco flavors as they are an important tool to get adult smokers to move down the continuum of risk from 'harmful' cigarettes to 'less harmful' e-cigarettes/vapors/heat-not-burn products."
For Azer, it's the agency's request for plans for action from the manufacturers.
"We do wonder how satisfactory any plan will be given that teens report having easy access to a whole host of products that are viewed as dangerous, in particular when consumed by underage consumers," she said.