Focus on Innovation, Find Menu Success
Get great content like this right in your inbox.
Subscribe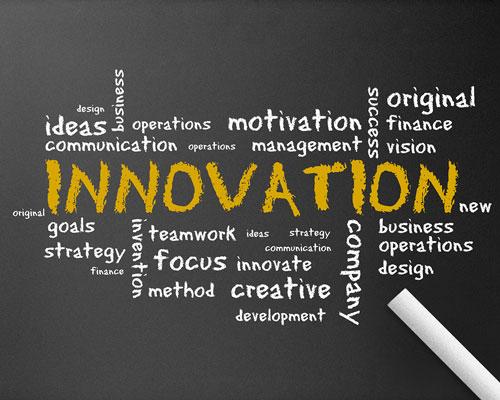 ROSEMONT, Ill. — When convenience store retailers develop their foodservice programs, they can always turn to the tried-and-true hot dogs, sandwiches and fried snacks c-stores are known for. But to stand out as a foodservice destination, retailers need to keep pace with trends and changing consumer tastes.
Ethnic food is one major trend to capitalize on — and it's not going away, according to Datassential's Erin Murray, who presented the "Menu Innovation for C-store Gains" breakout session during the 2017 Convenience Store News Convenience Foodservice & Beverage Exchange event, held last month in Rosemont.
"Ethnic food is a huge megatrend," Murray said.
A desire for ethnic foods of many different origins is significantly on the rise, partially due to the changing demographics of America. A higher percentage of the younger generations is ethnic, compared to baby boomers, and younger consumers show a higher interest in ethnic cuisines such as Korean, Vietnamese and Indian than older consumers do.
However, star menu items aren't just of ethnic origin. They are unique items that capture high levels of purchase intent — and achieving both is no small feat. Recent examples of star menu items include ampm's Agua Fresca Strawberry Guava beverage and Wendy's Bacon Sriracha Fries.
As c-store retailers seek out the best prospective menu additions, it's important they understand the difference between fads and trends. Some attributes that Datassential identifies as being characteristic of fads include exhibiting hyper growth and filling a limited true need, while longer-term trends are likely to fill an underlying need and show a regional pattern of growth, often driven by restaurants.
For trends, the menu adoption cycle goes through stages: inception, adoption, proliferation and ubiquity, with c-stores typically offering items in the latter two stages. The first two stages offer excitement, while the second two offer larger volume. C-stores must determine what their foodservice strategy is before deciding which stages to make their focus.
One size doesn't fit all; both small operators and large chains would benefit from taking a hyper local perspective and understanding how people eat differently by the metro area where they're located. For example, Chicago, Miami and San Antonio all have completely different high-indexing foods, ranging from Italian beef to key lime pie to chalupa.
Murray also pointed out that "stories matter" when it comes to food. Cracker Barrel's Campfire Chicken isn't a complicated menu item, but the foil-wrapped chicken and vegetables bring happy memories of summertime camping trips to consumers' minds, contributing to the item's incredible success.
Finally, Murray advises retailers to be mindful of the high frequency of food and beverage snack consumption. In a study, more than nine in 10 consumers (94 percent) reported they had a snack food "yesterday," with the average number of snack foods eaten being four or five, and 91 percent had a snack beverage, with the average number of drinks being three or four.
Additionally, it isn't just the obvious snacks that are being eaten as snacks. While 31 percent said they love fruit as a snack and 26 percent named salty crunchy snacks or ice cream, food items that are typically part of a full meal were also named as loved snacks, including pizza (25 percent), French fries (22 percent), chicken wings/nuggets (20 percent) and burgers/sliders (18 percent).
The 2017 Convenience Store News Convenience Foodservice & Beverage Exchange took place Sept. 12-13 at the Donald E. Stephens Convention Center in Rosemont.