Fresh & Easy Announces Winner of Design-A-Bag Contest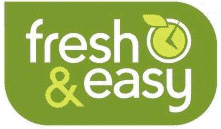 EL SEGUNDO, Calif. -- It's in the bag -- literally -- for one lucky winner of Fresh & Easy Neighborhood Market's Design-A-Bag contest. Los Angeles resident Josephine Close received a year's worth of free groceries valued at $5,000 for her winning, hand-drawn creative design. The new reusable bag retails for only 79 cents and made its debut in stores this week, according to the company.
"We set out to design a desirable and affordable bag people actually want to use and re-use, and we turned to our customers for inspiration," Roberto Munoz, Fresh & Easy Director of Neighborhood Affairs said in a released statement. "Based on sales of the bag already, we know customers like the design and the price point. We hope this new bag will continue to encourage customers to use fewer single-use bags in exchange for reusable options."
More than 1,300 submissions from customers were generated by the Design-A-Bag contest and 24,000 votes were tallied.
To date, Fresh & Easy has given away more than one million reusable bags. The Design-A-Bag contest was part of a continued effort to encourage customers to use recyclable bags, the company stated.