FTC Mandates Divestitures as Condition of 7-Eleven's Sunoco Acquisition
Get great content like this right in your inbox.
Subscribe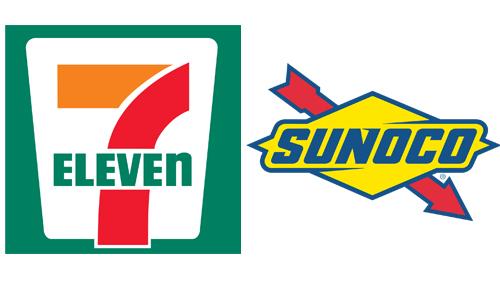 IRVING, Texas — The Federal Trade Commission (FTC) has given the green light to the $3.3-billion Sunoco LP and 7-Eleven Inc. deal with some conditions, including the divestiture of several sites.
According to the FTC, 7-Eleven's acquisition of roughly 1,100 retail fuel outlets from Sunoco would harm competition in 76 local markets across 20 metropolitan statistical areas, violating federal antitrust law.
Named in the commission's complaint are Seven & i Holdings Co. Ltd, the Tokyo-based parent company of 7-Eleven, its U.S. subsidiary, 7-Eleven Inc., and Sunoco LP.
"Retail fuel stations compete on price, convenience store format, product offerings, and location, and they pay close attention to nearby competitors. Since few consumers are willing to travel great distances to purchase fuel, the markets for retail fuel are localized, generally ranging from a few blocks to a few miles," the FTC said.
"In some situations, a single station competes in more than one of these small, local markets. The complaint alleges that, without a remedy, the acquisition would result in a highly concentrated market in 76 local markets. In 18, there would be a monopoly. In 39, the number of competitors would be reduced from three to two, and in 19, the number of competitors would be reduced from four to three," it added.
The complaint alleges that without a remedy, the acquisition would increase the likelihood either that 7-Eleven could unilaterally raise prices or that the small number of remaining competitors could increase prices by coordinating their actions.
Under a consent agreement, 7-Eleven is required to sell 26 retail fuel outlets that it owns to Sunoco, and Sunoco is required to retain 33 fuel outlets that 7-Eleven otherwise would have acquired.
Sunoco will convert the acquired or retained stations from company-operated sites to commission agent sites, and it will have full control over fuel pricing and supply at all of these locations.
The agreement also includes an asset maintenance order and allows the commission to appoint a monitor trustee. For the full details, click here.
The commission voted 2-0 to issue the complaint and accept the proposed consent order for public comment. The agreement will be subject to public comment for 30 days, continuing through Feb. 20, after which the commission will decide whether to make the proposed consent order final. 
In a joint statement in early December, 7-Eleven and Sunoco said they believe the transaction is in the latter stages of the regulatory approval process with the Federal Trade Commission. At the time, they had anticipated a January closing.
The deal, which was announced in April, is the first step in Sunoco's strategic shift away from company-operated convenience stores to focus on its fuel supply business. Led by the Sunoco fuel brand and the APlus franchise, Sunoco plans to be a leading consolidator in the domestic wholesale fuels business, supplying fuel to a network of more than 8,900 locations of third-party dealers, distributors and other commercial customers, with an enhanced focus on master-limited partnership qualifying income, as CSNews Online previously reported.