10/17/2017
Get Fuel-Only Customers Into Your Store With Knowledge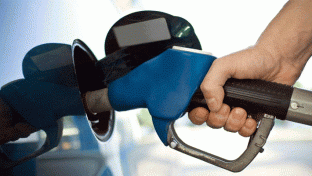 CHICAGO — Between 65 percent and 75 percent of convenience store fuel customers never go into the store. During the "Getting People From the Pump Into the Store" education session on day one of the 2017 NACS Show, a panel offered insight on ways to chip into that percentage, converting fuel-only customers into in-store shoppers. 
On the panel were Gilbarco Project Manager Scott Oakes, Koupon Chief Revenue Officer Brad Van Otterloo and Holmes Oil Chief Operating Officer John Zikias. Moderating the panel was NACS Director of Research Leroy Kelsey. 
Moving customers from the pump into the store requires an effective strategy built upon a store's knowledge of its customers and the factors that affect their purchasing. What's the average income of your shopper? What are the fuel price trends? What trips are your customers making? Why aren't they entering the store? And, if they do enter, what are they typically buying? These are all questions retailers should be asking themselves before devising and implementing a strategy.
As Holmes Oil's Zikias pointed out, the majority of c-store customers are purchasing immediate-consumption items. Leading the pack are dispensed beverages, both cold and hot. At Holmes Oil, the retailer puts that data point to work at the pump, using signage in the forecourt to promote its refillable beverage mugs.
Research shows that promotions like the one Zikias mentioned do work. In a study, NACS asked consumers if they noticed promotions, and then asked whether or not they engaged with the promotion by making a purchase. Far more often than not, they made that purchase, indicating that the issue by and large is communication. Only 7 percent of consumers said a promotion would make no difference in their decision to make a purchase, according to NACS' Kelsey.
If it's a matter of communicating a promotion to consumers, retailers need to know where, when and how to do that. With fewer consumers heading inside the store to pay, the most effective promotions would likely be in the forecourt.
Retailers need to solve for "engaging the customer in creative ways for that two and a half minutes to drive them to buy one more thing," said Gilbarco's Oakes.
Holmes Oil partners with Gilbarco and is using Gas Station TV, which gives the retailer an interactive way to make customers aware of promotions and lure them into the store. Zikias highlighted that there are effective low-tech ways to convert fuel-only shoppers as well, including displays of live product with a pricetag.
Holmes Oil has also used a "Hungry yet?" promo — based on the basic idea that everyone needs to eat — that has proven successful for the retailer.
Koupon's Van Otterloo warned that before other retailers set a plan in motion and develop tactics for their own at-the-pump promo, they need to understand their specific audience. He pointed to Charles Duhigg's book "The Power of Habit" as a useful resource for retailers looking to understand their consumers' habits, and how they might be able to leverage that understanding for chipping away at fuel-only consumers.
Regularly sending at-the-pump texts to customers is one way to effectively use the power of habit. While Van Otterloo asserted that he's not generally pro-freebie, he did suggest that offering a freebie to join the texting program, followed by a BOGO offer and then a discount could be an effective strategy to create a habit of heading to the pump, getting a text and then heading into the store to make a purchase.
Making in-store purchases easy and convenient is essential to making it a habit, something that consumers are likely to return to time and time again.
Oakes suggests engaging the customer early, enabling them to order on their phones, at the pump and at kiosks located within the store. He also advocates for engaging customers on social media, where retailers can celebrate their brand, create their own hashtag, and encourage c-store "foodies." Oakes, though, warned of the downside of social media, which comes with the possibility of amplified bad press. "Be a hashtag, not a meme," he said.
The final key takeaways from the "Getting People From the Pump Into the Store" session were:  
Retailers need to set a goal that fits their idea of success in order to convert fuel-only customers;  
They must define a habit they can influence for their fuel customers; 
They must execute a consistent campaign; and
They must measure the results for the use in devising future campaigns.