Getty Realty's Net-Lease Portfolio Drives a Solid Q1
Get great content like this right in your inbox.
Subscribe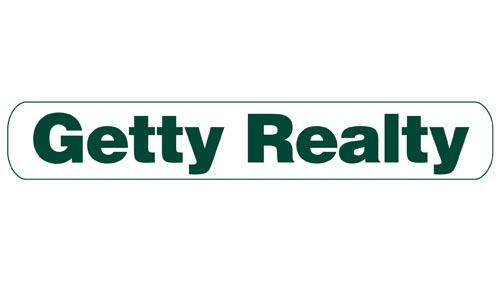 JERICHO, N.Y. — Getty Realty Corp. experienced growth in the first quarter of 2018 not by new activity, but rather driven mainly by its core net-lease portfolio and moves it made in 2017.
Getty reported net income of $10 million for the quarter, funds from operations (FFO) of $17.8 million, and adjusted funds from operations (AFFO) of $16.8 million, which represented an increase of more than 18 percent over the prior year's first quarter.
"We began 2018 with a solid quarter, which reflected both a steady performance of our core net-lease portfolio and the additional income we generated from our 2017 acquisition activity," CEO Christopher Constant said during the company's first-quarter earnings call.
Looking at its portfolio, Getty did not make any acquisitions in the quarter, but it "remained active in evaluating potential acquisition opportunities, pursuing redevelopment projects, and selectively recycling capital," Constant explained.
The company did sell four non-core properties and continued to invest in several redevelopment projects during the quarter.
And subsequent to the quarter's end, the company acquired a portfolio of 30 properties in a $52-million acquisition-leaseback transaction with GPM Investments LLC. Richmond, Va.-based GPM took control of the properties as a result of its purchase of Texarkana, Texas-based E-Z Mart Stores Inc. The deal closed in April.
"This transaction further enhanced the company's presence in the southern United States, and we continue to pursue additional attractive opportunities to further strengthen and diversify our portfolio," the chief executive said.
According to Constant, Getty remains diligent in its underwriting standards and continues to focus on acquiring high-quality real estate and partnering with tenants "who share our commitment to growth and evolution of the convenience and gas sector."
The company is also staying true to its three-pronged growth platform, consisting of: stable growth, supported by asset management activities in its core net-lease portfolio; expanding its portfolio through acquisitions in the convenience, gas and auto-related sectors; and selected redevelopment projects. 
"We remain confident that we will be able to continue to successfully execute on our strategic objectives throughout the remainder of 2018," Constant said.
Portfolio Activity
Getty sold the four non-core locations for $1.4 million in proceeds, according to Mark Olear, executive vice president and chief operating officer. 
In terms of redevelopment projects added during Q1, the company executed two new leases with tenants who operate one property as a new-to-industry convenience and gas use and the other property as an automotive parts store.
These two new leases bring Getty's total redevelopment projects with signed leases and letters of intent to 16, which includes 10 active projects and six additional projects on properties that are currently included in its net-lease portfolio.
"All of these projects continue to advance through the redevelopment process. We expect substantially all of these projects will be completed over the next one to three years, with several moving to rent commencement in 2018," Olear reported during the earnings call.
In total, Getty invested approximately $1.5 million in these redevelopment projects, with $300,000 occurring during the first quarter. It estimates the total capital investment through completion tallying up at approximately $13 million.
"The investment in these redevelopment projects will generate incremental returns to the company in excess of what we could expect if we had invested these funds in the acquisition market today," Olear explained.
"We remain committed to optimizing our portfolio and continue to anticipate redevelopment opportunities over the next five years," he continued, "possibly involving between 5 percent and 10 percent of our current portfolio with targeted, unlevered redevelopment program yields of greater than 10 percent." 
As a result of its portfolio activities, Getty ended the quarter with 887 net-leased properties, 10 active redevelopment sites, and five vacant properties. Its weighted average lease term remains approximately 11 years, and overall occupancy (not including the 10 active redevelopments) increased by 30 basis points to 99.4 percent, compared to 99.1 percent at the end of 2017.
GPM Investments Transaction
GPM has been a tenant of Getty in other portfolios since 2004. The 30-property portfolio that Getty acquired in the GPM transaction includes 17 sites in Texas, seven in Arkansas, three in Oklahoma and three in Louisiana, according to Olear.
The properties have an average lot size of 0.8 acres and an average store size of 2,800 square feet — "which both enhance the quality and diversity of our portfolio," the COO explained.
Getty funded $52.2 million at closing and expects to recognize initial full-year rent of approximately $3.8 million.
"While the acquisition market continues to be competitive in the convenience and gas sector, our pipeline of actionable opportunities remains strong, and we are in the process of reviewing and pursuing several additional acquisition opportunities for both single asset and portfolio transaction," Olear said. "That said, as we have in the past, we remain disciplined in our underwriting to ensure we are making accretive acquisitions."
At the end of the quarter, excluding the GPM deal, 74 percent of Getty's properties have a convenience store and of that 74 percent, 23 percent have some sort of c-store/quick-service restaurant (QSR) combination — not only a nationally branded QSR such as  Dunkin' or a Subway inside the store, but also private label prepared or hot food, according to Constant.
Jericho-based Getty Realty is a publicly traded real estate investment trust specializing in the ownership, leasing and financing of convenience store and gasoline station properties.