07/18/2018
Global Partners Completes Acquisition of Champlain Oil's C-store & Retail Fuel Assets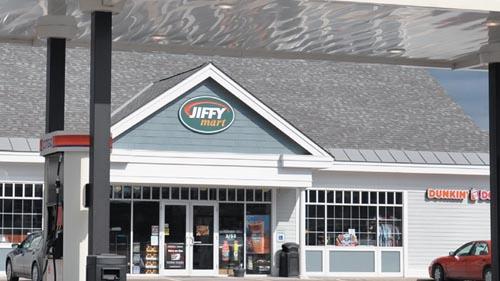 WALTHAM, Mass. — Global Partners LP's expansion journey continues.
The Waltham-based company closed on its acquisition of the retail fuel and convenience store assets of Vermont-based Champlain Oil Co. Inc. for approximately $134 million, subject to post-closing adjustments.
The transaction includes 37 company-operated gas stations with Jiffy Mart-branded convenience stores in Vermont and New Hampshire, and approximately 24 fuel sites that are either owned or leased including lessee dealer and commission agent locations.
It also includes fuel supply agreements for approximately 65 gas stations, primarily in Vermont and New Hampshire.
In all, the 126 stations primarily market major fuel brands such as Mobil, Shell, Citgo, Sunoco and Irving.
Global Partners and Champlain Oil reached an acquisition agreement in mid-May. The transaction is expected to be accretive within the first full year of operations.
"The completion of this transaction expands our retail portfolio and geographic footprint in New England and provides additional volume to our strategically located terminals in New York and Vermont," said Eric Slifka, Global Partners president and CEO.
"We are excited to add the well-established Jiffy Mart brand and co-branding arrangements to our business and to further benefit from economies of scale in the purchase of fuel and convenience store merchandise. We look forward to building upon these premier assets and welcome our new associates to the Global team," he added.
Headquartered in Burlington, Vt., Champlain is one of the largest petroleum wholesale distribution and convenience retail marketers in the northeast.
C. Douglas Cairns founded the company in 1949. In 1990, it acquired the Jiffy Mart brand along with 13 company-operated locations from Jiffy Mart Inc.
Under the leadership of Tony Cairns, president, and his son Bryan Cairns, vice president, Champlain grew its retail and wholesale channels of trade by offering high quality merchandise, food offerings and service at its Jiffy Mart stores and value-added services to ensure a competitive and sustainable business model for its wholesale customers, according to Matrix Capital Markets Group Inc.
"I would like to thank all of our employees who helped build our company over many years and Matrix who was a pleasure to work with," Tony Cairns said.
Matrix provided merger and acquisition advisory services to Champlain, which included valuation advisory, marketing the business through a confidential, structured sale process, and negotiation of the transaction.
The transaction was managed by Spencer Cavalier, managing director; Sean Dooley, vice president; and Christian Klawunder, senior associate. Thomas Kelso, managing director and head of Matrix's Downstream Energy and Convenience Retail Group, also advised on the transaction.
Peter Erly and Ethan McLaughlin of Gravel & Shea PC served as legal counsel for Champlain.
Mergers and acquisitions remain a pivotal play in the Global Partners' growth strategy. Just weeks after announcing the Champlain Oil deal, Global Partners inked a definitive agreement to purchase 10 company-operated gas stations and convenience stores from Keene, N.H.-based Cheshire Oil Co. LLC, as Convenience Store News previously reported.
Moves like these have pushed Global Partners up the Convenience Store News Top 100 list, jumping from No. 42 in 2017 to No. 34 this year.
Global Partners is a midstream logistics and marketing master limited partnership that owns, controls or has access to one of the largest terminal networks of petroleum products and renewable fuels in the Northeast. With approximately 1,500 locations, primarily in the Northeast, Global is one of the largest regional independent owners, suppliers and operators of gas stations and convenience stores.