Going the Distance With ExtraMile
Get great content like this right in your inbox.
Subscribe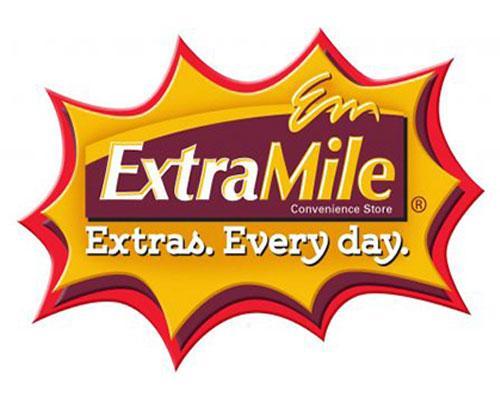 PHOENIX — Since Feb. 1, 2018, ExtraMile Convenience Stores LLC has been operating as a joint venture between Chevron U.S.A. Inc. and Jacksons Food Stores Inc.
Convenience Store News recently sat down with President Paul Casadont at Chevron's 2018 Retail Convention in Phoenix, Ariz., and got up to speed on what the newly formed organization has been working on over the past few months.
The company continues to grow the ExtraMile franchise brand.
ExtraMile Convenience Stores LLC opened its 806th store during the first week of October.
"You see a lot of companies growing their store count, but it's typically through acquisition. We've grown organically since day one," Casadont said, explaining that as a franchise company, ExtraMile doesn't own or operate stores. There is, however, a Chevron company-operated network, which is a large franchisee of ExtraMile.
Same-store sales are up in the high single digits.
"We continue to grow not just the number of stores, but existing stores," Casadont explained. "With same-store sales up this year, we're continuing to make sure we bring value to our existing franchises."
The company sees growth in a "vast majority of categories."
When asked what he attributes the healthy same-store sales growth to, Casadont said the new company is seeing growth in almost every category, which is really encouraging.
"If it was just one thing, then maybe that would signal our offer wasn't what we wanted it to be, but that's not the case. We're seeing growth in the vast majority of our categories," he said.  
Private label is an increasing part of its merchandising.
Since February, when the new company got up and running, it has introduced ExtraMile's Extra Good branded products, including chocolate, beef jerky and bottled water.
"Jacksons has a really strong private label program, so it encouraged us to get stronger in it, which is good for our franchisees on the margin side of things," said Casadont.
Foodservice is getting more store-specific.
The company continues to develop its foodservice offering, and is trying to move away from a one-size-fits-all mentality. For example, cooking times are being evaluated on a store-by-store basis, according to Casadont.
"Why does everyone have to have hot dogs on a roller grill from 6 a.m. until 10 p.m.? We're working with franchisees to understand what they're selling and when," he noted. "It doesn't make sense to have hot dogs on a roller grill if they're only selling them at certain times."
ExtraMile offers 10 percent of flex space in its planograms. "A lot of franchisees appreciate this. If they have store-specific needs, they can bring in products that are unique to their customers," he added.
Expect design changes to be forthcoming.
"Aesthetically, we're in the middle of some work. Jacksons has some really good ideas on the aesthetics inside the stores," Casadont told Convenience Store News. "So, we're looking at how we might make some changes retroactively, as well as from this day forward."
While there was nothing that could be announced yet, he said they are "looking at options and alternatives. We know we want to keep our stores fresh and looking good for our customers."
Meanwhile, it won't take its eyes off the basics.
Ultimately, it's the simple things that customers come to expect, and ExtraMile intends to keep delivering on those.
"The basics — like clean restrooms, safety, keeping stores well-lit, providing good customer service, being in stock — we definitely won't take our eyes off those," Casadont said. "We have a really good mystery shopper program through a third-party company that checks in on our stores frequently, so we make sure we're always hitting on the basics before we change things too much."
The company is bullish on future growth.
In February when the new company was formed, ExtraMile said it wanted to double its network in 10 years. "We were at 750 stores, so that would be 1,500 by 2028, and we're really bullish on that number," Casadont confirmed. "I think there's certainly more that we can do."
There's a lot of demand pull, he shared. "It continues to be only Texaco- and Chevron-branded fuel locations, but if we look at the total U.S., there's still a big network opportunity for us."
The company is moving eastward, as Jackson begins converting its Chevron-branded company operations, taking ExtraMile into Boise, Idaho, Salt Lake City and Reno, Nev., next year.
"We'll begin that progression, but we want to make sure we do it where we can have critical mass," said Casadont. "As we move into markets like these, it doesn't make sense for us or our franchisees to have one or two store locations in a big market, because they probably wouldn't get the benefits of advertising nor having a business consultant nearby.
"So, we want to grow and we're going to grow, but we want to do it in a smart way for us, as well as for our franchisees that we bring into the system," he concluded.
Chevron is headquartered in San Ramon, Calif., and is one of the world's largest integrated energy companies. Idaho-based Jacksons Food Stores has more than 230 company-operated locations in Idaho, Nevada, Utah, Arizona, Oregon and Washington.