07/24/2018
How C-stores Can Ward Off the Infiltration of Dollar Stores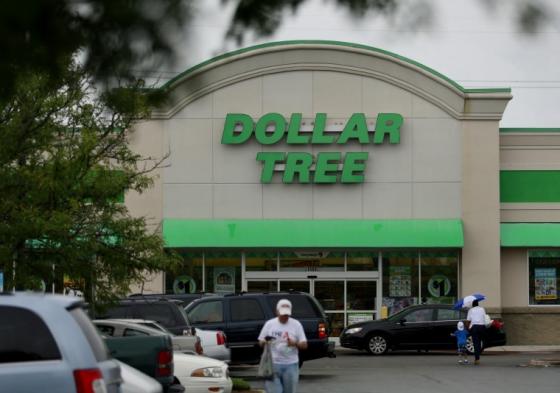 NATIONAL REPORT — In the great retail arena, dollar stores are moving from the background to the foreground, expanding rapidly and building smaller-format stores.
Two leading players, Dollar General Corp., based in Goodlettsville, Tenn., and Dollar Tree, based in Chesapeake, Va., continue to blanket North America, each now operating more than 14,000 stores.
Dollar General cut the ribbon on a new convenience store format, DGX, in downtown Nashville, Tenn. At approximately 3,400 square feet, the DGX format is said to provide urban shoppers with a focused selection of consumable items and instant-consumption options.
Dollar Tree is rolling out a "Snack Zone" initiative to hundreds more stores after a successful launch in 214 locations. The Snack Zone encompasses cold beverages, candy, snack cakes and salty treats, and is designed to provide customers with a compelling assortment of immediate-consumption products at the $1 price point to drive incremental sales. Dollar Tree plans to add the Snack Zone to 750 more stores in fiscal 2018.
Savvy convenience store operators are keeping close watch on the dollar channel, especially now that convenience is a solid factor in their business model.
Protecting Your Turf
How can c-stores protect their business from the infiltration of dollar stores?
Dollar stores are poised to have a bright future with respect to today's up-and-coming generations, analysts and experts predict. The popularity of dollar stores with millennials, in particular, should be of concern to the c-store sector, according to Joseph Bona, president of New York-based Bona Design Lab.
"The easiest thing to do, with respect to millennials, is to trade in stereotypes. This is where we get the images of bearded hipsters drinking out of Mason jars and clamoring for all things 'small batch,'" he told Convenience Store News. "The truth, though, is a lot more complicated. Millennials aren't at all afraid of being seen in dollar stores, even though there's nothing particularly hip about them."
If you look at the transcripts of earnings calls from Dollar General, what you find is that "even affluent millennials are shopping at dollar stores in droves," Bona continued.
In fact, he cited findings from research firm The NPD Group that millennials now make up about 25 percent of the six-figure-income customers who shop at any of the three biggest dollar store chains.
As for Generation Z — those born from the mid-1990s to the early 2000s — "we could see them reject dollar stores for one reason or another, but I wouldn't count on it," said Bona. "It's part of the reason that differentiation is so important for c-stores, today and in the future."
Top-tier c-stores are moving away from grocery and fill-in missions and toward "foodvenience."
"That is to say, they are embracing food-on-the-go, served up in appealing store environments," Bona said, highlighting that instead of mostly selling bread, milk, eggs, cigarettes and lottery, today's c-stores are offering up the likes of Korean barbecue, pulled pork paninis, fresh salads, and caramel mocha coffee with nonfat milk.
"The level of sophistication of food at top-tier convenience retailers is remarkable and helping to position these companies as destinations," he added.
Still, c-store operators would be wise to keep watch on how much innovation dollar stores are willing to undertake as they continue to grow.
"If they push the envelope in the years ahead, there is a risk that we'll see some erosion from the traditional key destination categories for the convenience channel," Bona acknowledged.
Retail industry expert Keith Daniels, a partner at corporate restructuring and investment banking firm Carl Marks Advisors, believes technology can be a key part of the differentiation equation because right now, dollar stores are lagging in this area.
"With the middle class shrinking and income disparity continuing to grow, dollar stores remain well positioned for future growth," Daniels told CSNews. "Like other retail shoppers, the target customer of the dollar store would like to shop online, but often does not have an Amazon Prime account and are late adopters."
If and when the dollar store customer gravitates to internet/mobile shopping, particularly as the younger generations that are more tech-savvy age, dollar stores will need to play a quick catch-up, he said.
Download our full report, "Making Cents of the Dollar Store Threat," by clicking below.