How Target, Whole Foods & Lidl Are Going After the Convenience Market
Get great content like this right in your inbox.
Subscribe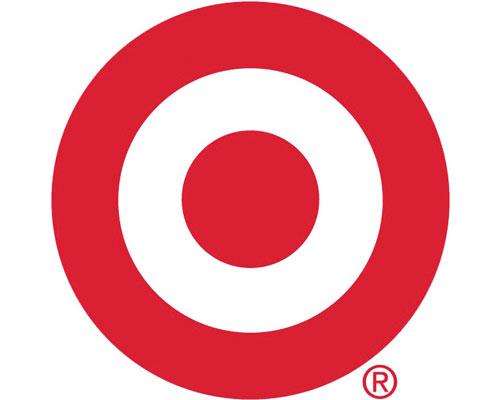 NATIONAL REPORT — Competition is rapid in the convenience store channel, as retailers of all kinds introduce new formats, offers and amenities in an effort to compete.
Here are the latest efforts from three big-name retailers: Target Corp., Whole Foods Market and Lidl.  
Target
Snack Bar is a new self-service, grab-and-go concept from Target, which is being tested at some locations countrywide. One Snack Bar, located in Northeast Minneapolis, features an ICEE machine, items from Pizza Hut, popcorn, salads, and other grab-and-go snacks like beef jerky. Customers pay for their items at a self-service kiosk.
"We are pleased with the guest response so far and are continuing to evaluate the concept," a spokesperson said.
According to Biz Journals, Snack Bar the latest switch-up for the Minneapolis-based retailer's in-store eateries. In 2015, Target announced that several stores in the Twin Cities and Chicago would swap out their longstanding cafes — which sold many of the same items, such as ICEEs, popcorn and other grab-and-go snacks — with fast-casual concepts from Freshii and D'Amico & Sons. However, Freshii closed all of its Target locations in 2017. These spots are separate from the Starbucks stores that operate in more than 1,300 Target stores nationwide.
Similar concepts are comparable to 7-Eleven Inc.'s Scan & Pay, while allows customers to skip the checkout line and pay for items using the 7-Eleven app, and Amazon Inc.'s Amazon Go cashierless concept.
Whole Foods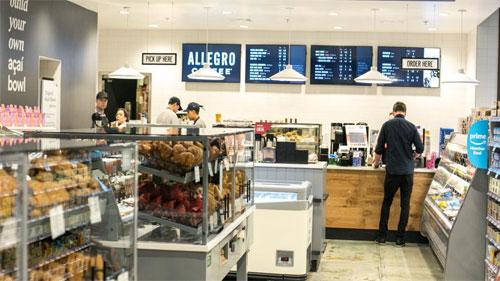 After revealing it was abandoning its 365 concept and looking to other formats to expand its footprint, Whole Foods opened Whole Foods Market Daily Shop in New York's Chelsea neighborhood. The new concept is located next door to a full-size Whole Foods Market.
The 2,500-square-foot store is open seven days a week from 6 a.m. to 11 p.m., focuses on grab-and-go items, and features self-checkout kiosks as well as staffed checkouts, Convenience Store News sister publication Progressive Grocer reported.
Daily Shop offers:
Coffee or tea from Allegro, including Daily Brew powered by Bulletproof, fresh juices and two seasonal kombuchas on tap;

A selection of prepared foods across all three dayparts;

Build-your-own acai bowl bar with self-service bowls, a first of its kind for the Northeast;

Local products including Gotham Greens pesto and salad dressings, Balthazar breads, New Yorker Bagels, Dunwell Doughnuts, Dough Doughnuts, By the Way Bakery cakes, and Lillys cookies;

A fresh produce selection;

A curated selection of flowers;

Self-serve baked goods, including vegan and other special diet offerings;

A mocha freezer;

Two dedicated grocery aisles highlighting single-serve convenience-based and everyday essentials; and

A small Whole Body section featuring toothbrushes, shampoos, deodorant, cough drops, candles and travel-sized products.
Prime Member Deals are also highlighted throughout the store with blue weekly deal and yellow sale signage.
Lidl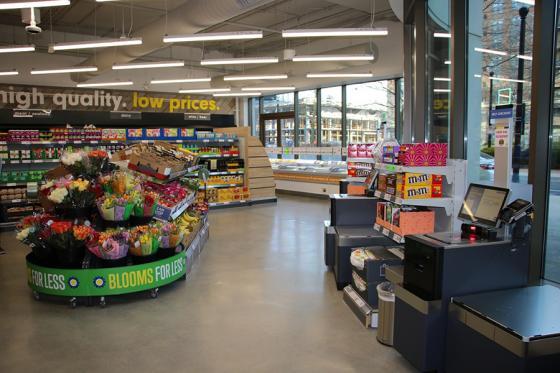 Lidl is thinking small as it ramps up its U.S. expansion plans. The discount retailer introduced Lidl Express, a small-format grocery store, on the ground floor of its U.S. headquarters in Arlington, Va.
The new location would "help bring the products our team works so hard to develop closer to our team here at HQ," as many of the company's supermarkets are relatively far from Arlington, a Lidl US spokesman told Progressive Grocer. The store is also open to members of the community.
Lidl Express measures a little more than 1,000 square feet, as opposed to the retailer's typical location size of about 20,000 square feet, and sells convenience-type items, as well as fresh food such as produce.
So far, the concept is a one-off, and the small-format store "shows how agile and adaptive Lidl can be," Lidl US Director of Communications Will Harwood told the Washington Business Journal.