International News: SPAR UK, James Graven Open Store of the Future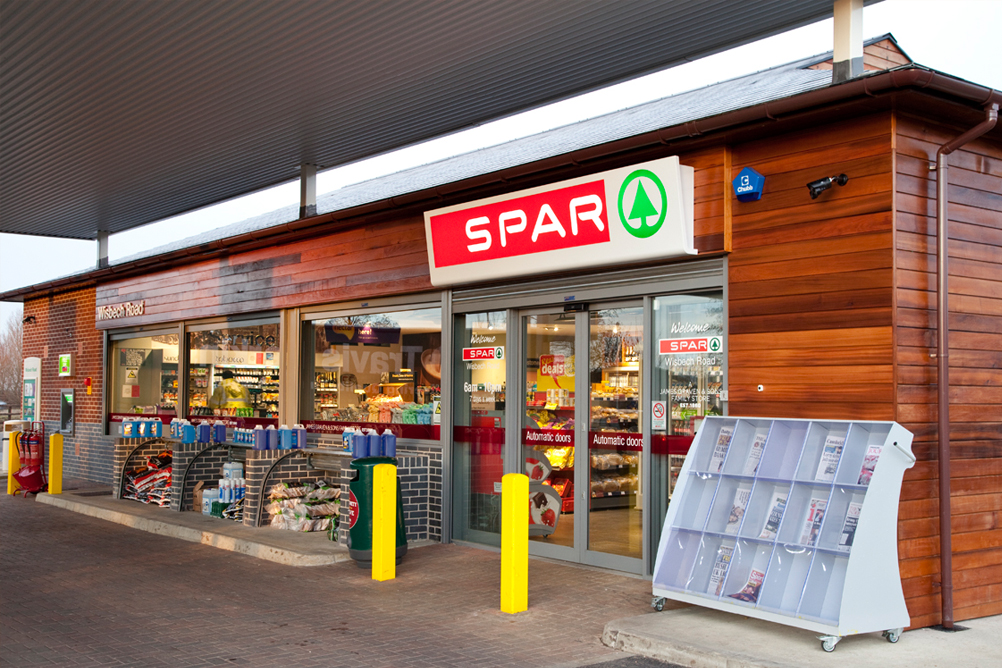 LITTLEPORT, CAMBRIDGESHIRE, England -- SPAR UK opened the doors to the latest convenience outlet in its innovative Stores of the Future program. The new SPAR James Graven store here is a forecourt store that successfully combines the local name and history of the independent family retailer, with the convenience expertise and renowned branding of SPAR, the company reported.
The store has been designed with James Graven branding displayed inside and out through signage, plaques and photographs. Notice boards and community boards are also on view to heighten the neighborhood feel. James Graven is a local, family-owned retailer that has supermarkets and forecourt services in the region. This store is the James Graven Group's sixth in the area; it already has three Budgens and two SPAR sites.
An extensive range of products are offered in the 1,450-square-foot convenience format, which is open every day from 6 a.m. to 10 p.m. Food for now and impulse sections are at the front, with promotional and other product lines including Tonight's Tea, Top Up, Everyday Life and Entertain Me set further back. There is also a broad selection of hot food to-go with a separate counter.
This outlet demonstrates SPAR UK's ongoing commitment to environmental responsibility, and is a model for demonstrating how the retailer can help support the local community. All of the store's fridges have sliding doors and point-of-sale material promotes the environmental savings and advantages of using these doors. The location also reuses rainwater for its car wash, and natural wood and exposed brickwork were used in the design to give a more natural feel.
The Littleport store supports its local community, offering products from local suppliers such as Cambridgeshire beers, wine from Ely vineyards and local bread. To further promote the store's pride in the unique geography of its local region, one of the Fens' famous bog oaks will be displayed in the forecourt, with an educational lectern to explain its significance.
"This is a model store that clearly demonstrates how James Graven and SPAR are working together to create an outlet with cutting-edge design that fully supports the regional community, local producers and the environment," SPAR UK Retail Director Richard Bennett stated.
Store owner Jonathan James added: "Although this is a SPAR store, I wanted my customers to know that it's owned and run by a family firm. The store is as SPAR as can be, but I wanted to show that it's also an independent business. I am so proud to see the finished project, and this is a very exciting time, seeing how the site is going to develop and how sales will grow."
In its first week of trading, the Littleport store served 7,000 customers and the location has already reached its first-year fuel and shop sales targets, according to James.
The SPAR Stores of the Future program aims to develop the brand's retail proposition to drive sales and margin, to help drive stores to the next level and prepare for the future. To achieve this aim, SPAR has been undertaking customer research, trend mapping and range development in order to ensure it has the best future-proofed retail proposition for retailers and customers.