It's All About 'Mojo' for BP's ampm Division
Get great content like this right in your inbox.
Subscribe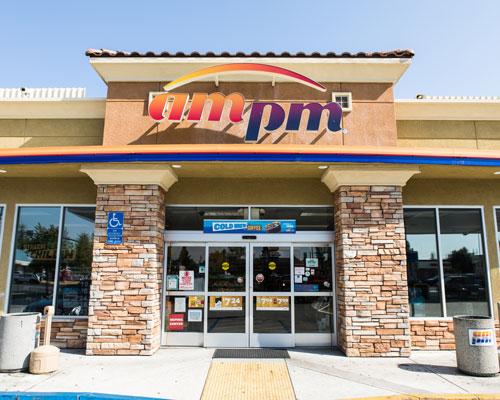 LA PALMA, Calif. — With almost 40 years under its belt and nearing its 1,000th location, BP's ampm division is taking steps to bring its offer to the next level and kick the definition of "convenience" up a notch on the nation's West Coast.
Known as "Project Mojo," the ampm brand is in the midst of rolling out a program consisting of new in-store graphics, a new coffee program, and a new fresh food program.
"We are dialing up the offer, making it current and fresh, and aligned with the trends we see around our consumer base," Chief Operating Officer Donna Sanker explained to Convenience Store News during its visit to the brand's La Palma headquarters to conduct this year's CSNews "A Day in the Life" of a c-store retailer series.
A majority franchise operation, the ampm network currently spans five western states: Arizona, California, Nevada, Oregon and Washington.
ampm is on a journey to significantly grow its business over the next five years, "so it's an exciting time," Sanker said, adding that BP and its franchisees are investing a lot of money in the business. "We've got some big things in the hopper to come."
The goal of Project Mojo is exactly what it sounds like: maintain and enhance the Mojo at ampm with an updated store image and offers that consumers are demanding, according to Carl Orsbourn, BP's director of convenience marketing for the ampm brand.
As part of Project Mojo, BP is introducing new interior graphics to its ampm stores. Interior graphics can create a warm, attractive and fun atmosphere, if done right, and invite customers to "linger for longer for potential basket-building results," noted Orsbourn.
As with most c-store retailers who periodically refresh their dispensed beverage program, ampm knew it was time to revitalize its offering. Entering into a new playing field for the brand with the latest customer craze, the brand is introducing cold brew coffee and frozen coffee. The debut of both products will help consumers recognize that they can get a good quality and differentiated beverage solution at ampm, Orsbourn explained.
"ampm represents customization and variety. At ampm, it's about the consumer being able to make their own beverage the way they want it," the director of convenience marketing said.
If Orsbourn had to choose which initiative of Project Mojo he is most excited about, it would be the fresh food element because he firmly believes that foodservice — and all areas associated with it — is going to be an "important differentiator" for ampm.
Fresh food, in particular, has the ability to attract new consumers, as well as draw out different missions from current consumers, he said. If ampm gets fresh food right, it will build further trust in the brand and heighten consumer perceptions about "gas station food" quality, he continued.
"There is no better job than mine right now. It's a really exciting place to be one of the leaders of the brand's further aspirations for success," Orsbourn said.
Look in the November issue of Convenience Store News for our full report on "A Day in the Life of ampm."