JUUL Labs Announces New Steps to Combat Underage Use
Get great content like this right in your inbox.
Subscribe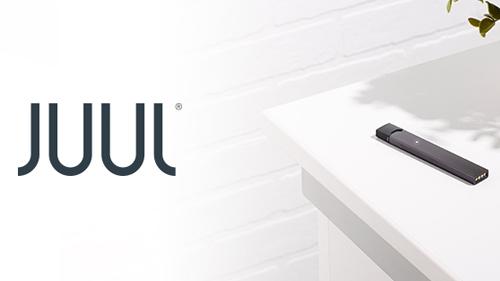 SAN FRANCISCO — JUUL Labs is bolstering its efforts to fight underage use of its vapor products, laying out a new approach in light of rising concerns among youth and vapor products.
In addition to its existing youth prevention and education programs, the San Francisco-based company said it is taking "additional decisive action" by supporting Tobacco 21 efforts at the state and federal levels.
The move is part of an initial $30-million investment over the next three years dedicated to independent research, youth and parent education, and community engagement efforts.
The company is also engaging with the Food and Drug Administration (FDA), members of Congress, local and state officials, and members of the public health community on keeping alternative tobacco products out of the hands of youth.
According to JUUL Labs, it will work with Iowa Attorney General Tom Miller, and a group of public officials and tobacco control individuals he will assemble to continue strengthening existing initiatives and new efforts.
In addition, Miller and the same group will work with JUUL Labs to develop "a transparent and effective framework for independent research focused on the scientific and societal implications of vapor products," the company said.
"Our company's mission is to eliminate cigarettes and help the more than one billion smokers worldwide switch to a better alternative," said JUUL Labs CEO Kevin Burns. "We are already seeing success in our efforts to enable adult smokers to transition away from cigarettes and believe our products have the potential over the long-term to contribute meaningfully to public health in the U.S. and around the world.
"At the same time, we are committed to deterring young people, as well as adults who do not currently smoke, from using our products. We cannot be more emphatic on this point: No young person or non-nicotine user should ever try JUUL," he said.
The company's support for state and federal efforts to raise the minimum age to buy tobacco products to 21 comes on the heels of its August announcement that it raised the minimum age of purchase on its own e-commerce site to 21 and over even though the legal age of purchase in many states remains at 18.
"Our objective is to provide the 38 million American adult smokers with meaningful alternatives to cigarettes while also ensuring that individuals who are not already smokers, particularly young people, are not attracted to nicotine products such as JUUL," said JUUL Labs Chief Administrative Officer Ashley Gould, who heads the company's regulatory, scientific and youth education and prevention programs.  
"We want to be a leader in seeking solutions, and are actively engaged with, and listening to, community leaders, educators and lawmakers on how best to effectively keep young people away from JUUL."
Additional programs to be launched or expanded in 2018 include:
Investing in research and development to evaluate potential technologies to help prevent youth from gaining access to, and/or using JUUL;

Building on the company's efforts to enforce appropriate age verification at retail through its "secret shopper" program;

Calling on social media platforms to remove content showing, and/or encouraging, youth use of JUUL;

Calling on online marketplaces to remove content that violates JUUL resale agreements by offering JUUL products for sale without age verification; and

Providing educational material at retail locations where JUUL products are sold and on the JUUL web site to help increase parents' awareness of JUUL and provide information on the negative impacts of nicotine on youth.