Kroger Testing Store-Within-a-Store 'Express' Concept With Walgreens
Get great content like this right in your inbox.
Subscribe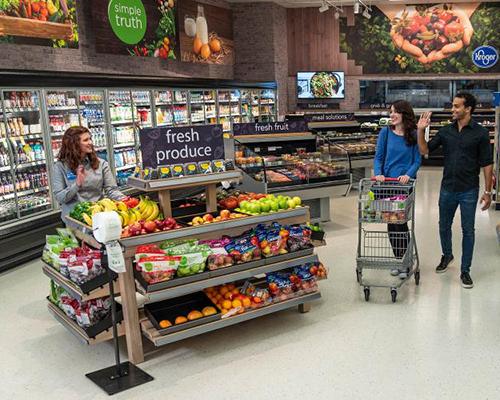 CINCINNATI — The Kroger Co. is testing two new initiatives at select Walgreens stores in the Cincinnati and Chicago areas: Kroger Express store-within-a-store and Home Chef Express.
According to the companies, the initiatives combine Kroger's status as America's food and grocery authority with Walgreens' global expertise in pharmacy, health and beauty Convenience Store News sister publication Progressive Grocer reported.
For Kroger Express, the grocer used shopper data and insights from its data analytics subsidiary 84.51° to curate an assortment of 2,300 products to test at 13 Walgreens stores in northern Kentucky. The assortment includes Home Chef meal kits, national brand products and private label items.
An already operational Kroger Express in Florence, Ky., highlights the Simple Truth brand as well as dairy, meat, produce, frozen and meal solutions. It is available to shop both in-store and online for pickup.
Meanwhile, Home Chef Express kits are available at 65 Chicago-area Walgreens locations, with availability at select Mariano's stores. Three offerings are available, with recipes rotating bi-weekly. Each kit provides two servings for $17. Additional weekly varieties can be ordered for delivery through homechef.com.
Walgreens previously tested meal kits from Chef'd in the New York City metropolitan area before the service shuttered, according to Progressive Grocer.
"The Kroger Express concept creates easy access to our most popular Our Brands products through a fill-in grocery shopping experience for Walgreens customers, and our Home Chef Express meal kits provide customers with an on-demand solution for tonight's dinner," said Robert Clark, senior vice president of merchandising at Kroger.
"Customers have responded favorably to the retail meal kits at our Mariano's stores in the market and other Kroger Family of Stores located in different cities. The Walgreens expansion provides more Chicagoans convenient access to a quick, simple meal," he added.
The initiatives' launch follow the October announcement that Kroger and Walgreens would partner on an exploratory pilot format and concept, as Convenience Store News previously reported.
Kroger's retail footprint consists of 2,800 stores under a variety of banner names in 35 states.
Deerfield, Ill.-based Walgreens' portfolio of retail and business brands includes Walgreens, Duane Reade, Boots and Alliance Healthcare, as well as increasingly global health and beauty product brands such as No7, Botanics, Liz Earle and Soap & Glory.
Convenience Store News and Progressive Grocer are properties of EnsembleIQ